Brand A-Z
ACR (1 to 5 of 5)
---
---
Sighted signaling mirror with float and whistle. Designed to provide optimum sighting "spot" with holographic red dot viewing window When target image, mirror and sun are in proper alignment, red dot on target ensures mirror reflection is on target Telescope...
---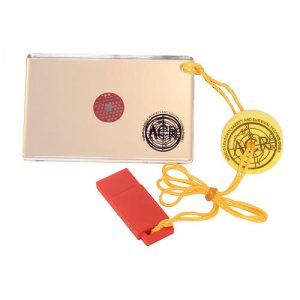 The Hot Shot Signal Mirror/Whistle Combo assures that you are seen and heard. The unique aiming device lets you be sure you're aiming the light beam at your target. Essential signaling devices for open water and back country boating. Here's how it works...
---
Avoid becoming a statistic with ACR's buoyant, powerful rescue tool that fits in the palm of the hand. At 5.4 oz. and topping just 4.5 inches, the ResQLink+ is the smallest buoyant Personal Locator Beacon available today. Small enough to easily be carried...
---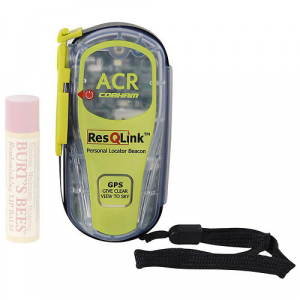 The ResQLink(TM) Personal Locator Beacon weighs less than a couple of energy bars and could someday save your life. It uses satellite technology to notify search and rescue of your location in an emergency. This ultra compact emergency beacon weights...
---
Get noticed from a great distance, with the loud, shrill, dual tone audible ACR Whistle. Lanyard is included to easily attach to life jacket, ring buoy, etc. Gets attention! Loud, shrill, dual tone audible from great distance. Unique flat design prevents...
---