Brand A-Z
Aloksak (1 to 3 of 3)
---
---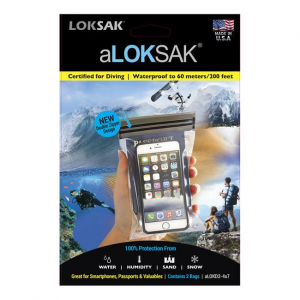 Electronics, personal items and firearms are damaged from exposure to the environment. aLOKSAK is the only re-sealable, flexible storage bag offering protection from all the elements. The patented, light-weight storage system prevents air, humidity, water,...
---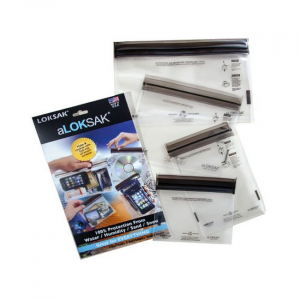 The aLOKSAK is an element-proof storage bag that prevents leakage and preserves items against damage from water, air, dust and humidity. These bags are made of a durable polyethylene blended film and are 100% water/air tight. They are considered disposable...
---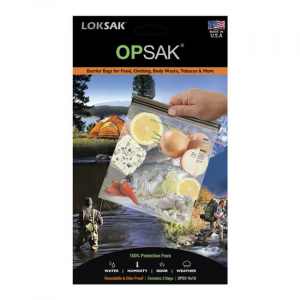 Aloksak's new Odor-Proof barrier bag, OPSAK, has all of the features of the aLOKSAK plus a new-generation barrier film that is completely odor-proof. Now you can carry food and toiletries virtually undetected. Great for preventing animal intrusions at...
---
2 bags, each measuring 4"  x6.5" (10.2cm x 16.5cm). Full use of touchscreens. Make and receive calls. No BPA-FDA and NSF approved. Remains flexible to -40 F. Easy-to-test seals.
---
LokSak 4x7" Waterproof Resealable Storage Bag - 6x6" Waterproof Resealable Storage Bag - 9x6" Waterproof Resealable Storage Bag - 12x12" Waterproof Resealable Storage Bag - LokSak 30 Day Limited Warranty. Hermetic Seal - An Absolute Airtight Seal Preventing...
---