Brand A-Z
Aloksak (1 to 3 of 3)
---
---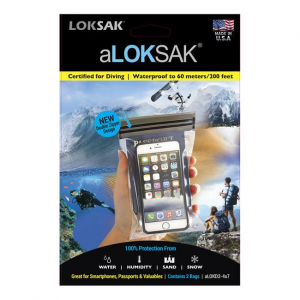 Electronics, personal items and firearms are damaged from exposure to the environment. aLOKSAK is the only re-sealable, flexible storage bag offering protection from all the elements. The patented, light-weight storage system prevents air, humidity, water,...
---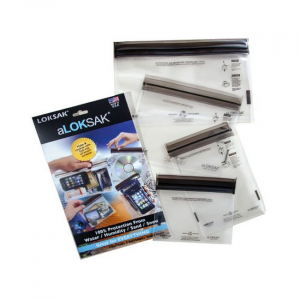 The aLOKSAK is an element-proof storage bag that prevents leakage and preserves items against damage from water, air, dust and humidity. These bags are made of a durable polyethylene blended film and are 100% water/air tight. They are considered disposable...
---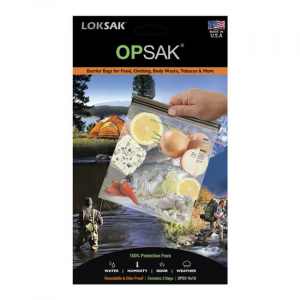 Aloksak's new Odor-Proof barrier bag, OPSAK, has all of the features of the aLOKSAK plus a new-generation barrier film that is completely odor-proof. Now you can carry food and toiletries virtually undetected. Great for preventing animal intrusions at...
---
ALOKSAK keeps items dry under water to depths below 200 feet/60 meters for periods of years.. Soft-sided - Safe, shatterproof, quiet, holds oddly shaped objects.. Easy to use - Simple as using a typical zip-closure type bag, but the liquid tight protection...
---
PROTECT TECH FROM THE ELEMENTS - Seal out water, sand, humidity, and snow. We offer an array of sizes to protect your passport, cash, phone, documents, maps, and more. The SPLASHSAK is the ideal accessory for your everyday life.. LIFE PROOF SEAL - Electronics,...
---
LokSak 4x7" Waterproof Resealable Storage Bag - 6x6" Waterproof Resealable Storage Bag - 9x6" Waterproof Resealable Storage Bag - 12x12" Waterproof Resealable Storage Bag - LokSak 30 Day Limited Warranty. Hermetic Seal - An Absolute Airtight Seal Preventing...
---
Waterproof even when submerged to 3 feet for 30 minutes. Floats in water. Gas lock allows lighter to stay on without holding the gas button. Made in the USA. Protects the gas button from being pressed accidentally.
---
Factory-sealed, guaranteed sterile. Leakproof closure tabs. 36 oz. (1,065 ml) capacity. 5" W x 15" L (12.5 x 38 cm). 4.0 mil (.102 mm) thick.
---