Brand A-Z
American Alpine Club (1 to 2 of 2)
---
---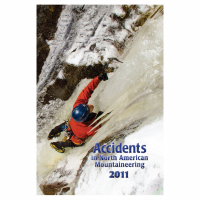 The venerable Alpine Clubs of the US & Canada work together to compile rock & alpine climbing accidents from each year in the hope that mountaineers will learn from them & recreate more safely as a result. This annual handbook offers detailed reports...
--- The lead stories in the American Alpine Club Press' American Alpine Journal 2005 include the amazing exploits of a passel of American climbers in Pakistan, from Kelly Cordes and Josh Wharton on the massive Azeem Ridge of Great Trango (probably the biggest...
---
Top rated jump starter on amazon and travel blogs. Start dead batteries with a compact, yet powerful lithium jump starter rated at 1,000 Amps - up to 20 jump starts on a single charge. Connect to any battery safely with our ultra-safe, mistake-proof design...
---
***ATTENTION!!! Please double check owner's manual before making purchase, This Bulb size can fit many different position: Map Light, or Dome Light, or License Plate Light, or Trunk Light, or Courtesy Light, etc... (Depending on the model of your car,...
---
A 12-volt and 24-volt battery charger and maintainer for lead-acid batteries up to 230 amp-hours. The maximum power consumption is 132 watts. An ultra-safe design featuring spark-proof technology, as well as reverse polarity and overcharge protection....
---
Class D MOSFET Monoblock Power Amplifier. Peak Power at 1 Ohm: 2,800 Watts | RMS Power at 1 Ohm: 2,000 Watts. Frequency Response: 20Hz - 250Hz, On-board Bass EQ Switch with +6 or +12dB boost at 45Hz. Featuring 4-Way Protection Circuitry and 1/0 AWG Power...
---
Misfit power and output stages. Frequency response: 20-250 Hz. Preamp-level inputs and outputs 4-gauge power and ground leads recommended -wiring and hardware not included with amplifier.
---