Brand A-Z
Apex Tool Group (1 to 13 of 13)
---
---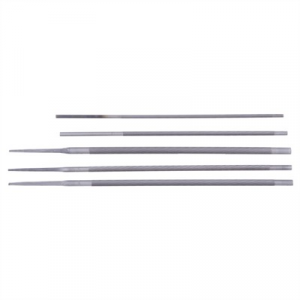 Convenient set of five, round parallel files for deburring mag release hole, slide stop hole, and other frame pin holes to ensure precise fit and smooth function of your 1911. Also use to fit, shape, and blend beavertail grip safety to frame. American-pattern,...
---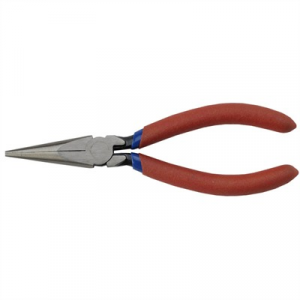 Just the right size to reach in and squeeze the Link connecting the Action Spring Follower and Action Bar Assembly together for removal. Mfg: Apex Tool Group
---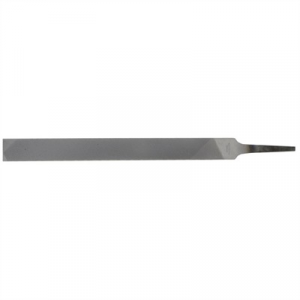 One of the basic gun work files and an excellent, all purpose file for dressing, striking off, shaping and metal removing of all types. Parallel in width, taper slightly in thickness. Double-cut sides; one edge is single-cut, other is safe. Mfg: Apex...
---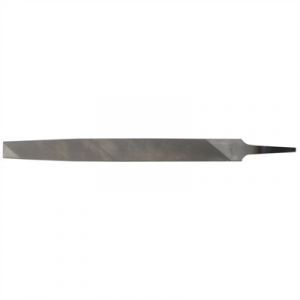 "The only way to file a barrel in a lathe" - P.O. Ackley. Heavy and stiff, with about twice as much slant on the teeth as a standard file. Produces a shearing cut on the lathe. Mfg: Apex Tool Group SPECS: 10" (25.4cm) 31/32" (24.6mm) wide. 1/4" (6.3mm)...
---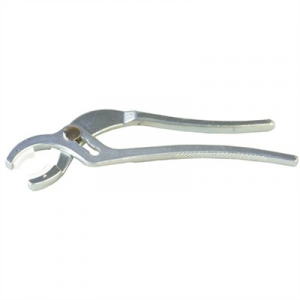 Puts an end to gouged, scratched and ruined magazine tubes and caps. These slip-joint pliers adjust to fit them all and the curved, cushioned jaws grip tight without marring. Extra long for good turning leverage. Pads are replaceable. Mfg: Apex Tool Group...
---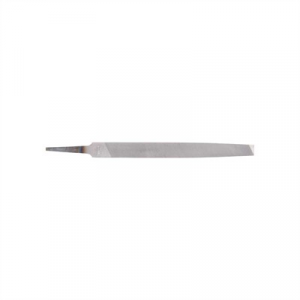 Made especially for draw-filing and finishing metals. Taper slightly in width, thickness stays the same over the entire length. Both edges are square. Single cut on sides and edges. Mfg: Apex Tool Group SPECS: 6" (15.2cm), 19/32" (7.1mm) wide x 7/64"...
---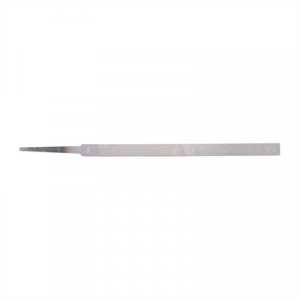 Same shape as Pillar. Double-cut on sides; edges safe. Mfg: Apex Tool Group SPECS: 6" (15.2cm) #0 cut, .125 (1/8 inch thick) x .250 (1/4 inch wide).
---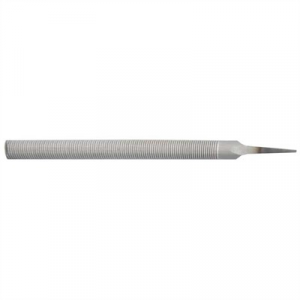 Covers every operation from rough shaping to final contouring of combs, grip areas. With heavy pressure, the wood rolls off at an incredible rate. For finish work, the weight of the file alone will make "sawdust" cuts. Fine sanding is usually all that's...
---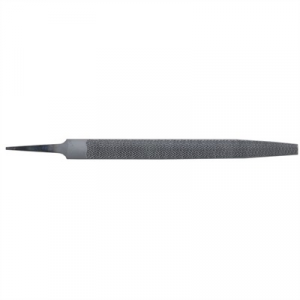 The famous Nicholson Shoemakers' and Patternmakers' Cabinet Rasps made especially for wood filing where a smooth finish is desired. Comes in two cuts, second or smooth, 10" long cutting surface. Rasp is half-round shape, but slightly wider than usual...
---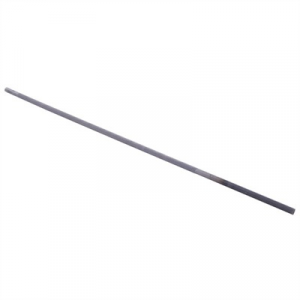 American pattern, smooth cut round files allow even, gradual metal removal for an outstanding finish. Available in several different diameters to handle a variety of jobs. Mfg: Apex Tool Group SPECS: Steel, round files. 7" (15cm) long x 1/8" (3.2cm)...
---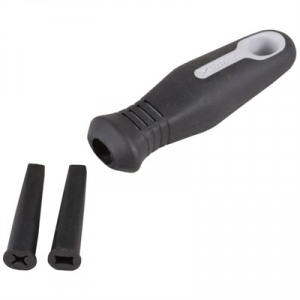 Comfortable, hand filling file handle is formed from molded rubber to absorb vibration and provide a non-slip hold when shaping metal or wood. Improves file control and helps reduce hand fatigue. Flared neck with ribs keeps your hand from sliding forward...
---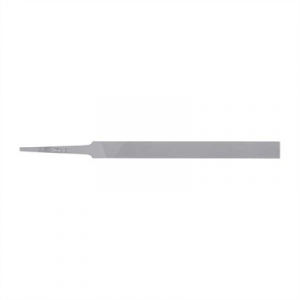 Similar in shape to the Hand Files, but only about two-thirds as wide. Double-cut on sides; edges are safe. Swiss Pattern. Mfg: Apex Tool Group SPECS: 4" (10.2cm) #0 & #2 cut, 23/64" (9.1mm) wide x 7/64" (2.8mm) thick. 6" (15.2cm) #00, #0 & #2 cut, 15/32"...
---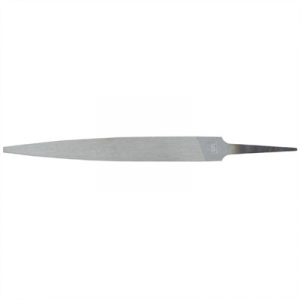 These beautiful little Swiss Pattern files are made especially for getting into tight places, coming exactly up to right angles, working over dovetails, slots and other precision filing. Flat side has double-cut teeth. Back and edges are safe (no teeth)...
---