Brand A-Z
Applied Ballistics (1 to 3 of 3)
---
---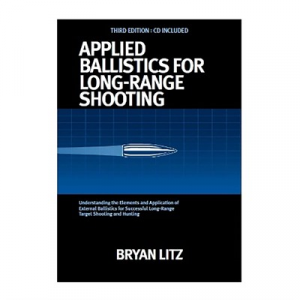 This edition of Bryan Litz's comprehensive volume on long-range ballistics includes two additional chapters covering extended long-range shooting and monolithic bullets. Nearly every other chapter has been updated; the chapter on wind deflection has almost...
---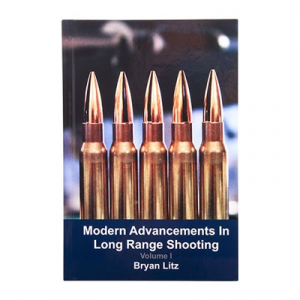 The Modern Advancements series is a running log of what is being studied in the Applied Ballistics Lab. The Modern Advancement Series deals with the progression of equipment and scientific knowledge, verified with live fire testing in the lab. In an industry...
---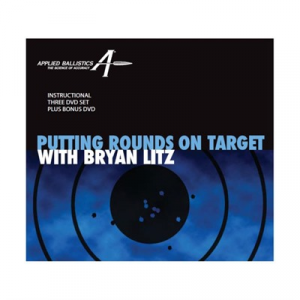 In this instructional 3-DVD set, champion shooter and Ballistician Bryan Litz explains and demonstrates the science of external ballistics for use in long range shooting. Bryan Litz is a well-known expert in the field of external ballistics. His books:...
---
Ranges up to 2 miles with the Revolutionary LightWave DSPTM Technology for the fastest and longest distance rangefinder engine. Free-downloadable SIG Ballistic App for your smartphone. 7x25mm monocular with SpectraCoatTM anti-reflection coatings for superior...
---
Durable, constructed to military standards (MIL-STD-810G); night vision goggle compatible. Works with GPS, GLONASS and galileo satellite systems to provide accurate positioning. Know where you are with navigation sensors, including 3-axis Accelerometer,...
---
6x20 mm monocular with SpectraCoatTM anti reflection coatings for superior light transmission and optical clarityBDX. Ballistic Data Xchange capable, providing your BDX sight or riflescope with an automatically illuminated holdover dot through Bluetooth...
---
Employs a G1/G7 ballistic solver, correcting for Aerodynamic Jump, Spin Drift and Coriolis to achieve accurate long-range shots. Easy Mode walks you through a simple step-by-step guide to using your Kestrel so you can learn faster and start shooting long...
---
Accuracy and Precision. Tall Target Test. Chronographs and Statistics. Ballistic Coefficient. Trajectory Terms.
---