Brand A-Z
Ar15.Com (1 to 2 of 2)
---
---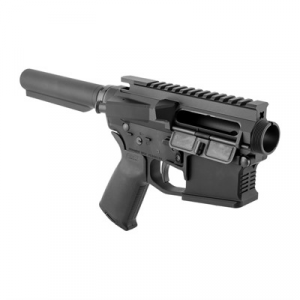 AR15.COM Billet Upper: AR15.COM Billet Upper Receiver made to match ARFCOM Billet Lower Receiver. Black Type III Hard Anodized. Includes Forward Assist and Dust Cover. The upper does not include charging handle or bolt carrier group. AR15.COM Billet...
---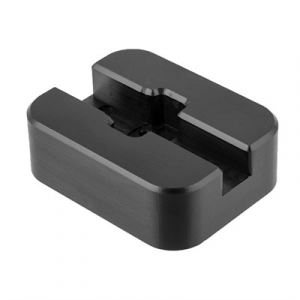 The Ejector Block from AR-15.com securely holds the AR-15 bolt for easy assembly/disassembly of the ejector. Using a .223 dummy round or piece of spent brass, you're able to compress the ejector and easily install or remove the ejector in the bolt. Mfg:...
---
Loaded with Innovation this 16-in-1 Carbon Removal Multi Tool will Eliminate Carbon on Your .223 Bolt components. Keep Your Gun Firing Reliably: 12 precision cut non-hardened surfaces scrape all 4 major parts of the bolt without marring or scratching....
---
Protected by God and Gun Powder, this awesome 5,56 Ammo shirt is a must for any gun fanatic that loves freedom! Especially for AR15, M16, AK or Carbine owners.. A simple but good looking tshirt that you can wear when going to the gun range, forest or...
---
Nobody Needs An AR-15 Funny T-Shirt,AR15, AR-15, Black Rifle, Armalite Rifle. Nobody Needs An AR-15 Funny T-Shirt AR15 TShirt,Gun Rights, 2nd Amendment, Patriotic.. Lightweight, Classic fit, Double-needle sleeve and bottom hem.
---
My AR15 Self-Identifies As A Musket T-Shirt. This is a great gun lovers shirt with a vintage distressed look. No more gun games, just awesome firearm shirts. Perfect for the gun range or just to chill.. Do you love America and all this country has to...
---
Are you a firearms enthusiast? Do you own a rifle? Do you carry a gun for protection and self-defense? This fun graphic armed animal shirt is for you!. This "Funny Protect Your Nuts Squirrel AR15 Gun T-Shirt" is the perfect gift for men and women who...
---