Brand A-Z
Baldor Electric (1 to 2 of 2)
---
---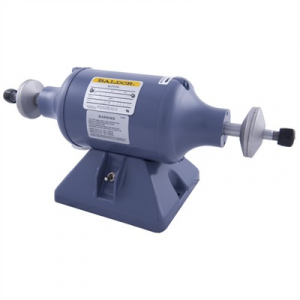 Heavy-duty, U.S. Made, construction stands up to the toughest shop use. We recommend the one-horsepower 1800 rpm motor for the gun refinisher. Add the heavy Buffer Pedestal shown below for the ideal setup. All single phase Baldor Buffers come internally...
---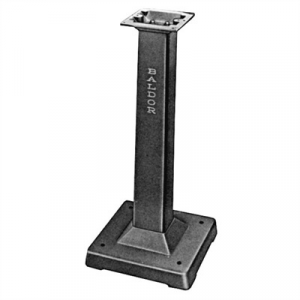 Heavy, stable pedestal keeps buffer perfectly steady and gives 360deg access to both polishing wheels for best polishing results. Exposes both shafts for full 360deg polishing on all parts of guns, including barrels and receivers. Holds all Baldor Buffers....
---
Specifications: 7.5 Horse Power 184T Frame 3450 RPM 208/230 Volts 1-1/8" Keyed Shaft. This is a compressor duty Baldor motor that is designed specifically as a replacement motor for many models of Ingersoll Rand air compressors that require a 7.5 horsepower...
---
Brand new 5 horsepower heavy duty industrial electric motor model number L1409T. this motor is 230 volt, 23 full load AMPS, 60 Hz, 184T Frame, Single phase, 1-1/8" shaft, and 3450 RPM.. This motor is specifically designed for use with air compressors...
---
New BALDOR brand single phase 5 HP heavy duty industrial air compressor electric motor.. CAT.NO. L1430T SPEC. 36M926T077G1 HP 5 VOLTS 230. AMP 20.6 RPM 1725 FRAME 184T HZ 60 PH 1. SER.F. 1.15 CODE H DES L CLASS F NEMA-NOM-EFF 84 PF 94. L1430T, this motor...
---
Nominal Rated Input Voltage:230 V. Brand:Baldor. Mpn:RL1203A.
---