Brand A-Z
Balmshot Llc. (1 to 2 of 2)
---
---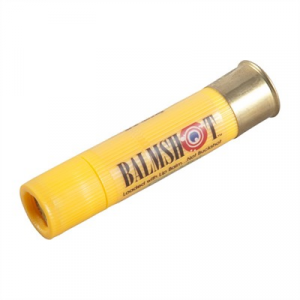 Balm Shot's Classic Lip Balm is made with FDA-approved beeswax, natural oils and vitamin E, and is "loaded" into a non-firing 20-gauge shotshell. Provides a sun protection factor (SPF) of 15 to help prevent sunburn and keep your lips chap-free at the...
---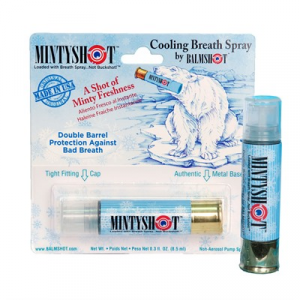 MintyShot provides double barrel protection against bad breath. Mfg: Balmshot, Llc. SPECS: Ingredients: Water, Alcohol Denat, Glycerin, Polysorbate 20, N&A Flavor, Sodium Saccharin, Menthol. May Contan: Yellow 5, Blue 1, Red 40.
---
BALMSHOT Two Pack of Classic & Cool Mint Lip Balm - SPF 15. Smooth Turning Metal Base and Tighter Fitting Cap - No Mess. 20 ga. Shotgun Shell Dispenser, Cool to Carry, Outdoors/Indoors. Unique Gift Set For Your Friends and Family Members. 100% Made In...
---
BALMSHOT Two Pack of 100% Natural Organic Pomegranate Lip Balm.
---
BALMSHOT Lip Balm - Multipack of four (4) BALMSHOT SPF 15 Lip Balms. Standard 20 gauge Shotgun Shell. Yellow or Pink.
---