Brand A-Z
Benchmade Knives (1 to 9 of 9)
---
---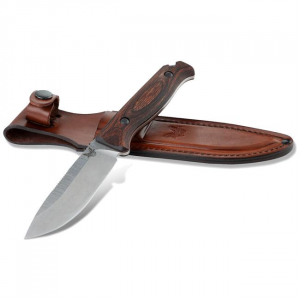 A large fixed blade with a recurved blade that assists in meat cutting and skinning chores. One of Benchmade's pro-staffers said they liked it because, "it feels like I can break down game or fight off a bear with the knife."
---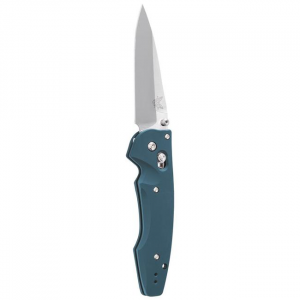 Anodized machined aluminum handles and the patented AXIS assist mechanism make this Warren Osborne knife a fantastic choice of every day carry or as a trail companion.
---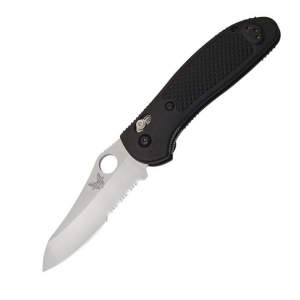 This Griptilian model features a hollowground 154CM blade and round thumb-hole openers. The handles are made from Noryl GTX with a reversible pocket clip for completely ambidextrous carry.
---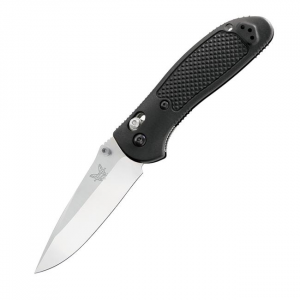 The Griptilian is born of custom knife maker Mel Pardue's passion for functional designs. You release the creature's ferocity with a thumb stud. At the very heart of the Griptilian, is the exclusive AXIS locking mechanism. This modern marvel gives life...
---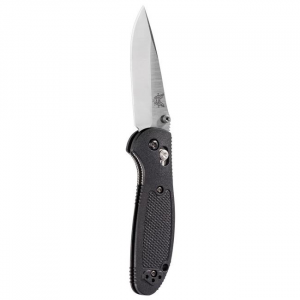 When it comes to all around functionality, you can't beat the Griptillian. There are more shapes, sizes and colors available in the Griptillian than any other product family from Benchmade.
---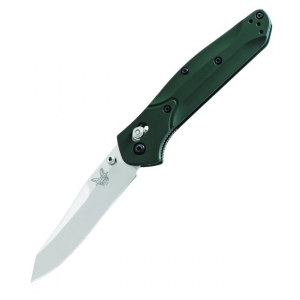 A refreshing design whose form exemplifies what custom knife maker Warren Osborne believes important function and quality. The Model 940 incorporates the exclusive AXIS locking mechanism for a functional smoothness that compliments well the purity of...
---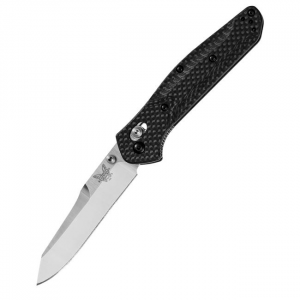 One of the most quintessential EDCs ever is now available with the lightweight strength of carbon fiber and the pure performance of CPM-S90V.
---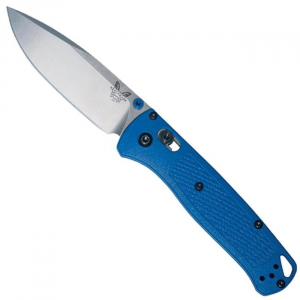 The Bugout was designed for the modern outdoor adventurer, incorporating the lightest, best performing materials in an extremely slim yet ergonomic package.
---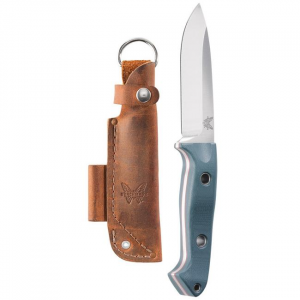 Originally a pure survival knife, the World's foremost explosive ordnance technicians saw the value in this also as a knife for cutting plastic explosives and helped to modify the design to suit their needs.
---