Brand A-Z
Best Way Tools (1 to 1 of 1)
---
---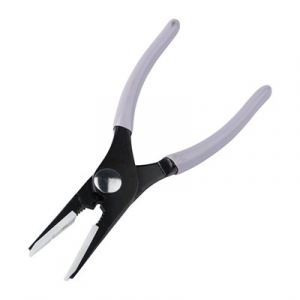 These soft jaw pliers help prevent marring during gunsmith work. Great for use during inspections, cleaning, polishing, or parts installation. Soft jaws are held in place by a small phillips head screw, and are easily replaceable should they become...
---
Combination smoke detector/carbon monoxide alarm detects two threats. Battery-operated unit installs quickly and easily without an electrician. Photoelectric sensor detects smoke while minimizing false alarms. Electrochemical CO sensor alerts you to carbon...
---
Automate your lighting experience with Philips Hue and control your lights from home or away. Create light schedules from the Philips Hue App and never come home to a dark house.. Connect the Hue Bridge with three bulbs that fit standard-size table lamps....
---
Reduce your energy costs by insulating your patio door or large window. Crystal clear film heat shrinks to seal out drafts and cold. Contains 84 x 120" of crystal clear film and 1/2-inch by 36-feet (432") roll of double-sided tape. Helps increase energy...
---
Compact multi-purpose wet vacuum delivers thorough deep cleaning (Not a Steam Cleaner). Powerful spray and suction clean and help dry in one step; stores ready to use. Built-in hot-water heater for enhanced results; separate clean/dirty water tanks. Flexible...
---
Drawer liner with simple application and removal. Non-slip surface with grip bottom cushions to prevent items and liner from shifting. Easy to cut, install, replace and reposition without hassle. Machine washable. 20 inches by 24 feet of black, non-adhesive...
---