Brand A-Z
Bore Stores (1 to 1 of 1)
---
---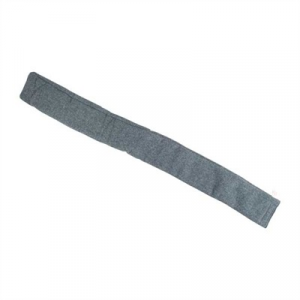 Prevents moisture, corrosion, rust, grit and dust from getting to any firearm stored inside. Soft, cushioned, silicone and rust- inhibitor, treated cases double as handy quick-case or provide maintenance-free, long term storage without heavy oils or grease....
---
Stant's STAT LOK adhesive-backed thermostat gaskets cut installation time by as much as 50%. The adhesive backing holds the thermostat securely centered in the counter bore, leaving both hands free to align and bolt down the outlet casting. No sticky,...
---
Scooter Parts. Powersport Parts. Motorycycle Parts. Go Kart Parts. 100% Brand New.
---
In one step, you can drill, countersink and counter bore the perfect sized hole for #4, #6, #8, #10, or #12 screws.. Snappy Tools' Countersinks will drill the pilot hole and countersink or counter-bore for screws in one step. Countersink to drive the...
---
Fits most wheelbarrows and small lawn and garden equipment. Compatible replacement sizes include: 4.80/4.00-8" (15-16" diameter), 3.50/2.50-8" (13" diameter), and 4.00-6" (13" diameter).. Has the same feel and handling of an air-filled tire, but guaranteed...
---
Unlock by entering your 4-8 digit PIN code on the backlit, touchscreen keypad, with the physical key, or through your smart home app. Works with Z-Wave smart home or alarm systems including SmartThings, Wink, Vera, Honeywell and Iris.Voted #1 Smart Door...
---