Brand A-Z
Break Free (1 to 7 of 7)
---
---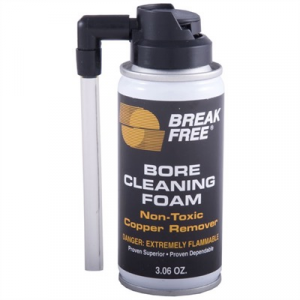 Effective, non-toxic, bore cleaner chemically breaks down copper, brass, powder and more from your bore with the push of a button. Just insert the tube into the chamber, spray the aerosol cleaner, and let your barrel sit for 15 minutes. Thick foam expands...
---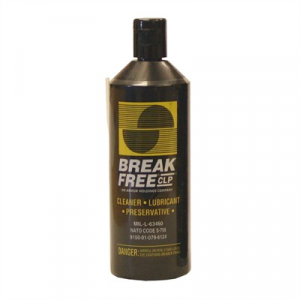 A super cleaner, lubricant, preservative containing Teflon and other specialized chemicals. Penetrates and displaces corrosion, dirt, firing residue and water better than ordinary solvents. Keeps on working after application as a fantastic lubricant that...
---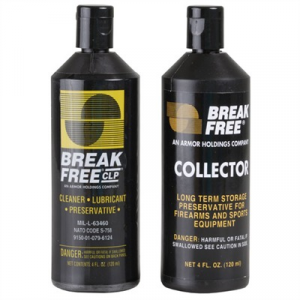 Convenient kit with simple two-step application process helps you prepare and protect guns for long-term storage. CLP's powerful military grade cleaning agents strip away dirt, fouling, moisture, and dried oil. Then Collector Liquid's 100% synthetic oil...
---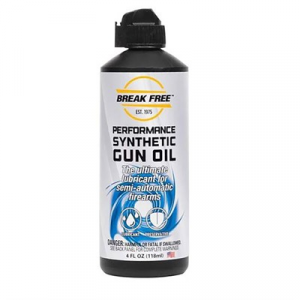 Lubricant and preservative prevents corrosion and gives smooth, consistent cycling of autoloading weapons. Originally developed to keep heavy automatic weapons functioning during sustained fire. Won't break down under high temperature and pressure. Reduces...
---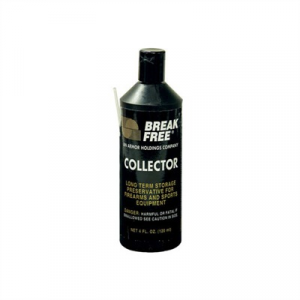 Collector is a long term storage preservative for firearms and other sports equipment. It was developed for the military to protect weapons for up to 5 years in storage. Can be used on all metals and finishes, will not break down to form waxy residues....
---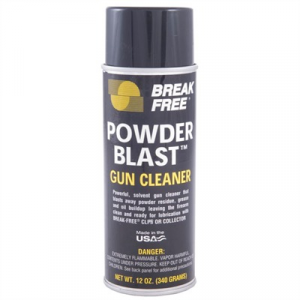 Powerful, high pressure aerosol solvent blasts away the toughest powder residue, grease and oil build-up in one easy step. Fast, easy-to-use and environmentally safe, works great in the field or at the range a must have for high volume or competition...
--- Non-woven, absorbent cloth wipes are presaturated with CLP for fast, effective, one-step cleaning, lubrication, and corrosion protection. Great on knives, fishing gear, and outdoor equipment. 20 tear-off wipes per snap-closure container. Exceeds MIL-L-63460....
---
✅ ACHING FEET? RELIEVE YOUR PAIN AT ONCE!: By keeping both legs elevated, this great memory foam layer support pillow can improve circulation, relieve back, hip, and knee pain, and help reduce the discomfort of swollen feet. It's a great way to improve...
---
Ship by AMAZON Dimensions (L x W x H): 10.2" x 10.2" x 3.2".. Made of medium density fiberboard and covered with soft lint.. Two-layers and removable design provides more space.Earrings, rings, brackets, necklaces can be held.. Brand: KLOUD City-THE BEST...
---
A little bit hard before use, softer and softer with time, For Full Top Genuine Leather Adopted, leather waxing made the band more durable, leaving you a stylish and extraordinary look on any occasion, mold your wrist with time. Not waterproof.. BREATHABLE(the...
---
? CRYSTAL CLEAR PROTECTION : The ultra thin / slim (0.3mm), high sensitivity glass won't affect your mobile's touch screen functionality or HD retina display. Best of all, you'll forget you even have a screen protecter film kit on!. ? SMUDGES, FINGERPRINTS,...
---
WORKS WITH MOST MAJOR AIRLINE SEAT BELTS - The Airline Seat Belt Extension is an E4 Safety Certified commercial aircraft passenger restraint with a break strength that exceeds 3000lbs for your safety and security. (For Southwest Airlines, see our other...
---