Brand A-Z
Breakthrough Clean (1 to 3 of 3)
---
---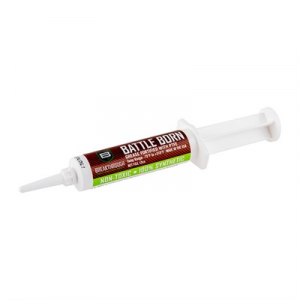 A clean, versatile, premium-quality, light grease fortified with sub-micron size PTFE to keep moving gun parts gliding smoothly. Blended completely with pure synthetic base oils, additives and shear-stable thickeners to provide maximum protection in extreme...
---
Ultra-pure synthetic oil delivers maximum firearm lubrication and protection in extreme operating conditions to keep your gun running. Embedded with the most effective extreme pressure, corrosion inhibitors, anti-oxidant, anti-foam, and anti-wear additives,...
---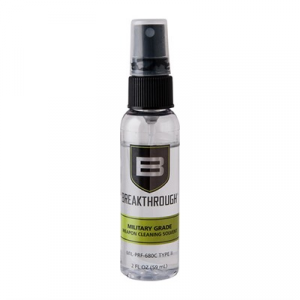 H2O-free, distilled petroleum solvent breaks up fouling for easy cleaning without harming wood, plastics, polymers, Cerakote or hydroprinted finishes. Non-staining and odorless, MGS evaporates completely and leaves no residue behind, so it helps reduce...
---
FUNCTIONAL: The wipes dispenser is equipped with a weighted plate allowing the wipes to come one at a time, and non-skid protective feet to hold the dispenser in place. CONVENIENT FEATURES: The dispenser contains rubber seals, keeping wipes fresh and...
---
580 feet of paper towels per roll; 6 rolls per case; 3,480 feet per case. Scott Slimroll Paper Towels fit in compact spaces you never imagined possible; Their small footprint means you can enjoy high-capacity convenience in a space-saving package. High...
---
LARGE CAPACITY: 3-Gallon Glass beverage dispenser with spigot and lid. Great for cold drinks like iced tea or lemonade. PERFECT FOR PARTIES AND FOR DAILY USE: Genuine Home Essentials & Beyond Glass design features thick side walls for added durability...
---
EASY TO KEEP CLEAN: Beverage Dispenser is dishwasher safe, They make great gifts for any occasion. GLASS IS A HEALTHIER CHOICE OVER PLASTIC STORAGE; glass does not discolor, retain smells, or leach chemicals into food. LARGE CAPACITY: 1-Gallon Glass beverage...
---
---