Brand A-Z
Brenneke Usa (1 to 1 of 1)
---
---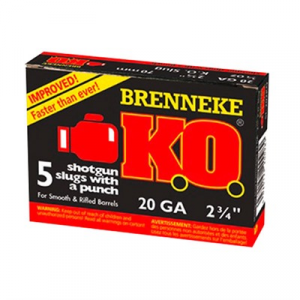 The Sabot Slug That Packs A Punch 5 per box For smooth and rifled barrel The Brenneke K.O. Slug offers power and accuracy along with the confidence of a quick, clean takedown. It is one of the least expensive sabots on the market and offers 58% more...
---
Limited Production 2-Die Set for 7X64 Brenneke. Set includes a Full Length Sizing Die, Bullet Seating Die, Universal Shell Holder, Powder Dipper and Instructions/Load Data. Made in USA.
---
For 220 Swift, 6.5 Jap, 7x64 Brenneke and similar cases. R10 Universal shell holder used in most brands of reloading presses. Made in USA.
---