Brand A-Z
Champion Targets (1 to 12 of 12)
---
---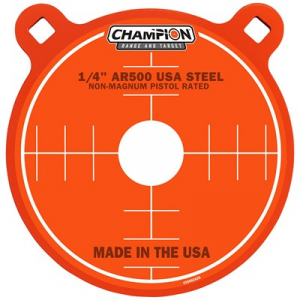 The Champion Center Mass Steel Target is the perfect accessory to add excitement and action to any range day, ensuring that shooters have instantaneous confirmation of a hit, allowing them to make quick corrections and keep shooting. The Champion Center...
---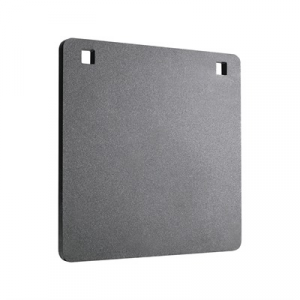 The Champion Center Mass Steel Target is designed and built with pistol shooters in mind, giving them a durable, high-quality steel target that provides instant shooter feedback and lasts for years of use. The Champion Center Mass Steel Target is made...
---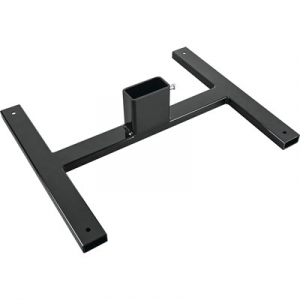 The Champion Center Mass Target Stand Base gives steel-target shooters an easy-to-use target stand that allows for simple and quick set-up and takedown, so users can get on and off the range without wasting time. Large-size stand Quantity: 1 Constructed...
---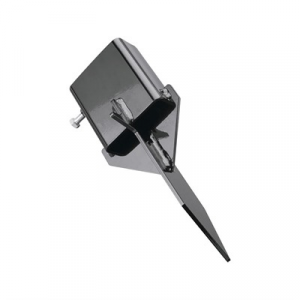 Shooting on uneven ground? Want a solid, secure setup for your steel target? The Champion Center Mass Ground Stake Target Stand ensures that shooters can stake their targets into the ground easily, no matter the terrain or the evenness of their shooting...
---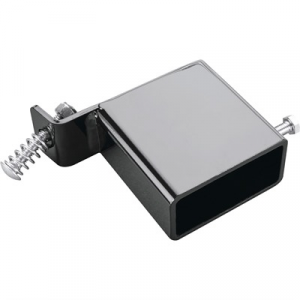 Want to start shooting as quickly as possible once you get to the range? Grab a Champion Center Mass Target Stand Topper, designed to help shooters set up their steel targets quickly and easily without added effort. Constructed from solid steel Comes...
---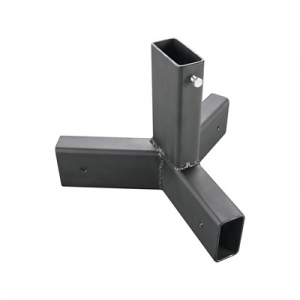 The Champion Center Mass Tripod Stand Base offers shooters a chance to put together their own target stand by using this simple bracket with cheap and plentiful 2x4 pieces of lumber in order to build a solid steel-target stand with three points of contact...
---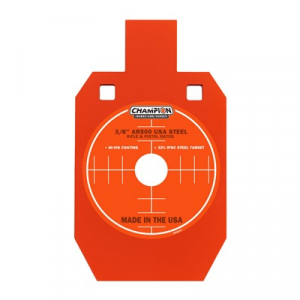 The Champion Center Mass IPSC Steel Targets give IPSC competition shooters and gun owners looking for a defensive target for training with their concealed-carry or personal-defense gun a great option that will provide years of dependable use. The Champion...
---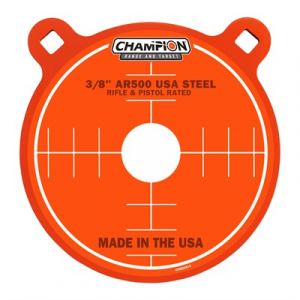 The Champion Center Mass Steel Targets provide target shooters with high-quality steel targets that provide instant shot feedback, ensuring that a day at the range can be spent shooting rather than constantly checking for small holes in paper targets....
---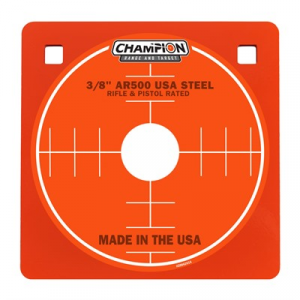 Steel targets have always provided solid benefits for target shooters, due to the fact that they offer instantaneous visual and audio confirmation of an on-target hit. The Champion Center Mass Steel Targets are a great addition to any range setup. The...
---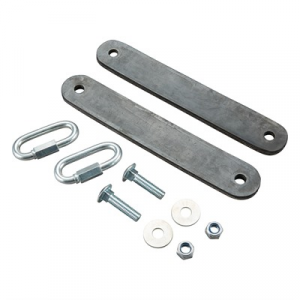 Sometimes, heavy steel targets don't move quite as much as shooters like, especially with low-power handgun cartridges and rimfire rounds. The Champion Center Mass Rubber Strap Target Hanging Set ensures that shooters will get the movement they need to...
---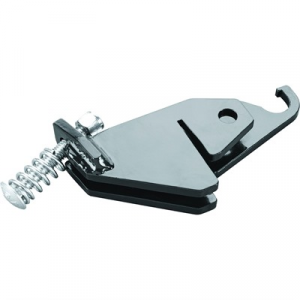 The Champion Center Mass T-Post Target Stand adds an extra level of flexibility and versatility to any steel-target range setup, allowing owners to mount their targets in a number of different positions or attachment methods. The Champion Center Mass...
---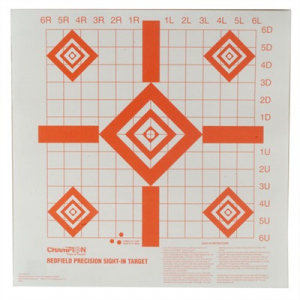 Designed specifically for sight-in and group shooting with scoped guns. Bold, 90 lines help in lining up crosshairs. Grid di-vided into 1" squares; simplifies windage elevation setting. Brilliant, flourescent or- ange color. Check settings on rangefinder...
---