Brand A-Z
Chicobag (1 to 9 of 9)
---
---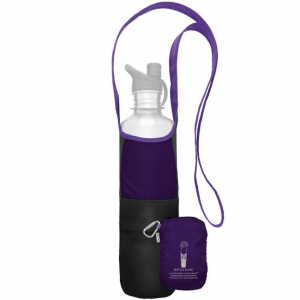 The Bottle Sling rePETe from ChicoBag is a perfect complement to your Klean Kanteen. The Bottle Sling is the ideal companion to take with you on a walk, hike or to a music festival. It is designed to hold most bottles including 27oz and 40oz Klean Kanteen...
--- Keep your hands free while hiking or traveling with the ChicoBag Bottle Sling.
--- Great for camping, hiking, music festivals, daily walks, events and more, the ChicoBag Deluxe water bottle sling equips you for hydration on the go. Wear it comfortably crossbody or around your waist.
---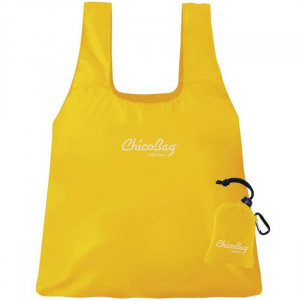 The reusable bag that started it all! The Original Boysenberry is a full-size shopping bag that is easy to stow with an integrated stuff pouch which allows the bag to easily fit in your pocket or purse.
---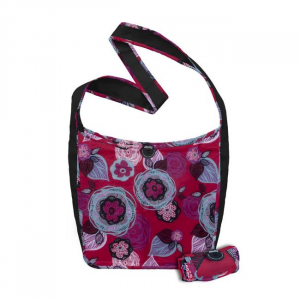 The Sidekick bag is the perfect sized cross-body bag for everyday use. Its hands-free design is ideal for running errands, shopping, or on the go. This versatile bag holds up to 25 pounds. When expanded it buttons at the top, and conveniently rolls for...
---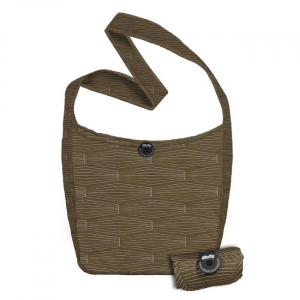 The Sidekick Modern Collection features three earth-inspired colors in a simple, geometric design. These totes are designed to be worn cross-body and feature a top button closure. When not in use the bags roll and button for easy storage.
---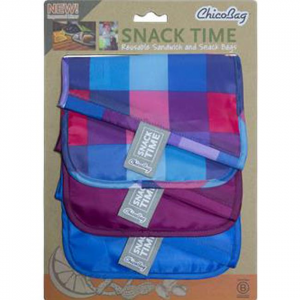 This stylish Snack Time set includes three reusable snack and sandwich bags that adjust to fit both small and large items. These stylish bags are made from durable Polyester and feature a food-safe, water and stain resistant liner that makes for easy...
---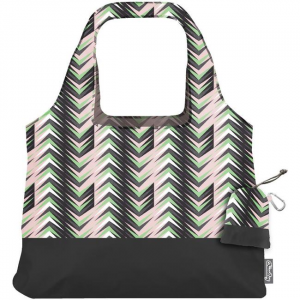 The Vita Abstract has a modern look that makes a statement wherever you go. The angular patterns are complimented with a solid base color that ties back into the design making this bag truly unforgettable.
---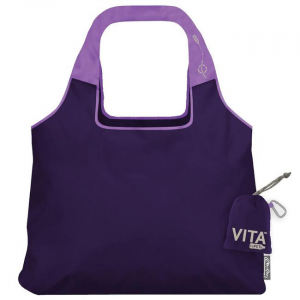 The Vita rePETe has a large, forty pound carrying capacity and features complementary shoulder length straps to make hauling everyday essentials a breeze. When not in use the entire bag stuffs into an integrated pouch to easily fit in your purse or glove...
---
ECO Clear Transparent PVC for main compartment / Red Tarpaulin as bottom. Big Vol 48L. Easy for Cleaning. Simple,natural and basic.Size : 12 x 12 x 22 inches. NOTE: ROUGH ENOUGH is an US registered trademark, unauthorized sale without permission, we will...
---
Never Loose carrying pouch as it's attached!Durable & High-quality.. Pouch designed to be used as extra inside compartment!. Holds up to 60 lbs, enough space for up to 3 grocery bags!. Machine Wash with Cold water only, & line dry!. Tote rolls up for...
---
Halloween-special edition. Dimensions: Bag: 17"w x 15"h Pouch: 3"w x 4"h (approximately). Materials: Made of durable woven polyester. Our fabric allows for easy opening and stuffing. No special folding is required.. Capacity: 25 lbs/ 11.3kg (One gallon...
---
Show your state pride with our custom California Flag Chico Bag. Polyester bag unstuffs from attached pouch to a full-size shopping bag. Made with certified fair labor. Clips anywhere to be unforgettable. Over the shoulder strap.
---
Leak-proof, double-lock closure seals in freshness and perfect for snacks, sandwiches, travel, home organization and more. The perfect solution for plastic baggie waste! Pack of 2 reusable lunch bags. Freezer safe and hand washable. Made of FDA-grade...
---