Brand A-Z
Crazy Aarons Puttyworld (1 to 9 of 9)
---
---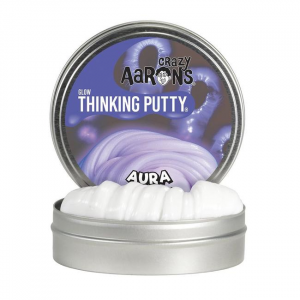 The idea of an aura surrounding living things has been around for centuries. In modern times we have discovered the combination of living objects and electricity can create an unseen world of shadows and violet light. This is an aura which can be captured...
---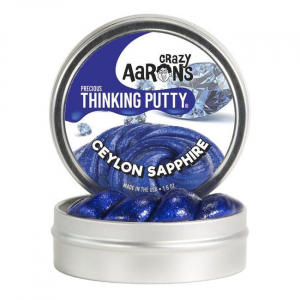 The Ceylon region is world renowned for producing the largest and most beautiful sapphires in the world. Crazy Aaron was inspired by the stones unique hue and superior clarity. Ceylon Sapphire Thinking Putty gleams with brilliant blue glimmers and brings...
---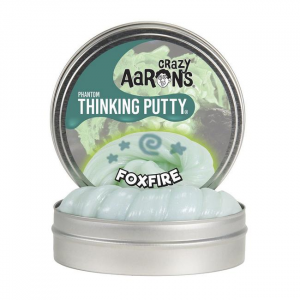 Foxfire is the name of an eerie glow created by phosphorescent fungi in decaying wood. A natural wonder, foxfire is often associated with magical things like woodland fairies and the will o the wisp. Foxfire Thinking Putty is equally wondrous. This glimmering...
---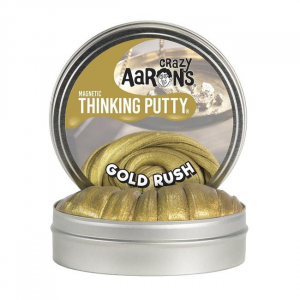 Catch the spirit of '49! Inspired by the historical events of California's gold fever, our Gold Rush Thinking Putty is rich and striking. A true gold color, it includes a powerful magnet that will help you draw out some opportune ideasand perhaps alter...
---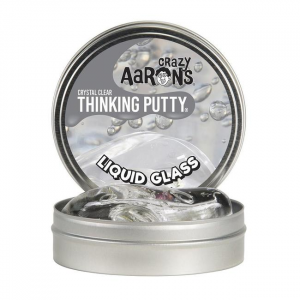 Just like its name implies, Liquid Glass Thinking Putty is unlike anything youve ever seen. This crystal-clear creation is so transparent that the tin often appears empty to the naked eye. Liquid Glass flows and moves differently than other Thinking...
---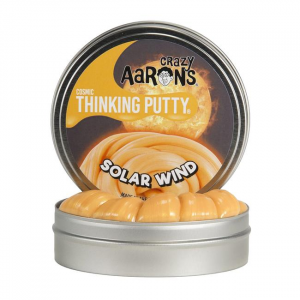 Made up of streams of charged particles originating from the suns corona, the solar wind is a cosmic powerhousereaching temperatures of over two million degrees Fahrenheit and supersonic speeds of over 450 miles per second. When you need to tap into...
---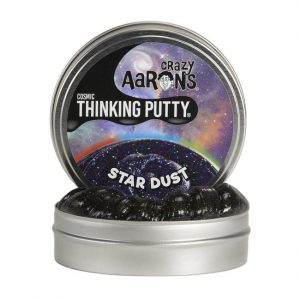 Star dust is the material that remains when stars explode into supernovas. Earth accumulates over 35,000 tons of it every year. As black as deepest space, Star Dust Thinking Putty glimmers with rainbow holographic glitter in daylight and glows with mysterious,...
---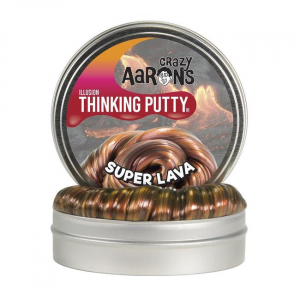 When geothermal energy heats rock deep within the Earth, the molten result is called lava. Lava takes many forms, but the most well known erupts from a volcano or fissure in the surface of a planet. The color of lava depends on its temperature and will...
---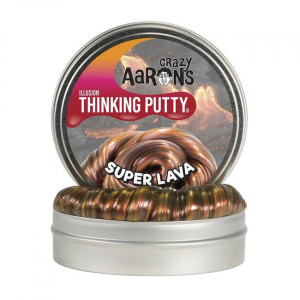 Each tin includes .47 oz of Thinking Puttya huge handful for tons of fun.
---