Brand A-Z
Davis Instruments (1 to 1 of 1)
---
---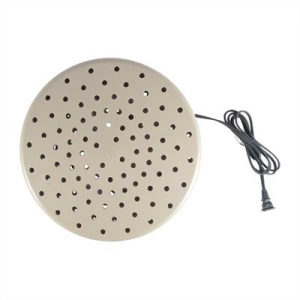 No moving parts. Just a gentle flow of warm, dry air that helps prevent rust, condensation and mildew. Two sizes: 70 watt protects 500 cu. ft. (10'x10'x5'); 130 watt protects 1,000 cu. ft. (10'x10'x10') of air space. Low operating cost, trouble-free protection....
---
View data from a wireless Vantage Pro2 integrated sensor suite, or for use with other wireless Davis stations. Backlit LED screen. Easy viewing, day or night.
---
Description: Davis Instruments 7716 Mounting Tripod for Weather Stations, 5.8 ft tall. Number Of Items: 1. Country of origin - United States.
---
The 6251 is a hybrid of the VantageVue integrated sensor suite and the VantagePro2 display console, which are fully compatible.. The VantagePro2 console is larger than the VantageVue display console, and provides additional information (primarily the...
---
Proven. Precise. Personal.
---
Inexpensive and effective way to fight moisture problems, cold drafts, and corrosion. Place Air-Dryr on the floor in any damp, enclosed space and plug into a 110/120 volt outlet. As warmed air rises, cooler damp air is drawn in, where it too is heated....
---