Brand A-Z
Davis Instruments (1 to 1 of 1)
---
---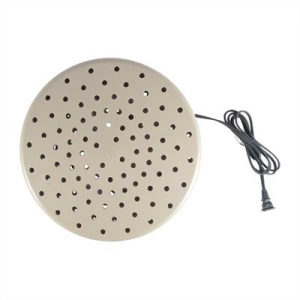 No moving parts. Just a gentle flow of warm, dry air that helps prevent rust, condensation and mildew. Two sizes: 70 watt protects 500 cu. ft. (10'x10'x5'); 130 watt protects 1,000 cu. ft. (10'x10'x10') of air space. Low operating cost, trouble-free protection....
---
Outboard Extension Handle Fits Virtually All Twist Grip Outboard Motors!. Anodized aluminum-no parts to rust or corrode. Lightweight-only 16 oz. (454 grams). Turn-locking knob makes securing & removing easy.
---
Model: 7876-040. Product Type: Weather Station Accessory. Part Number: AO-99800-56.
---
Davis Super Quick Fist Clamp (52107).
---
Description: Davis Instruments 7716 Mounting Tripod for Weather Stations, 5.8 ft tall. Number Of Items: 1. Country of origin - United States.
---
Made of galvanized steel. Includes two 3' poles. Combined pole height creates one 5.8' pole.
---