Brand A-Z
Dermatone (1 to 2 of 2)
---
---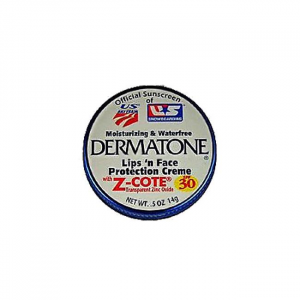 This break-through product was developed to help meet the needs of those with sensitive skin and those who are concerned about skin cancer-causing UVA rays. The SPF 30 was achieved by using Z-Cote Transparent Zinc Oxide plus existing, proven sunscreens....
---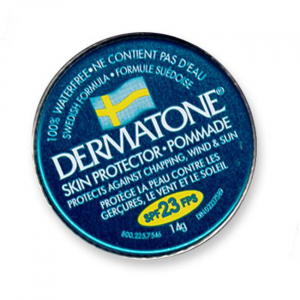 This 100% waterfree Swedish formula "Dermatone" Outdoor Skin Protector saves your skin and keeps moisture in!
---
Helps save your lips with medicated lip balm that includes broad spectrum SPF 23, UVA and UVB protection. Helps prevent sunburn, chapping and cracking. Enriched with Vitamin E and aloe. Re-apply less with the dense formula that provides lasting protection....
---
Superior, broad spectrum SPF 23 protection from UVA and UVB rays. Protection from sunburn, chapping, wind, and frostbite. Unique container small enough to travel anywhere. Water-free formula, easy to apply. Oxybenzone free.
---
Broad Spectrum, SPF 23 protection against UVA and UVB rays. Protects against chapping, wind, and sun. Water-free formula aids in frostbite prevention, perfect for the slopes. Oxybenzone-free formula. Unique container, travels easily.
---
Dermatone SPF 23 Mini-Tin 0.5oz.
---
When you need a shot of whiskey, tequilla, vodka, gin, or whatever alcohol, look to our 1.5oz ceramic shot glass.. This shot glass is durable enough for the dishwasher or the microwave.. This is perfect for a party, gathering, or if you like drinking...
---