Brand A-Z
Diamond Machining Technology (1 to 3 of 3)
---
---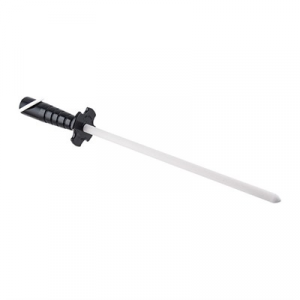 Through a patented process DMT combined the finer abrasive characteristics of ceramic with a lightweight aluminum base to create an unbreakable, wear-resistant sharpener. Convenience of a traditional butcher steel and designed with a comfortable safety...
---
Multi-use Diafold Diamond Chain Saw Files are perfect for quick and easy chain saw maintenance as well as the right honing steel for sharpening any curved edge. Available in coarse diamond. Mfg: Diamond Machining Technology SPECS: 6/32" Diameter Rod.
---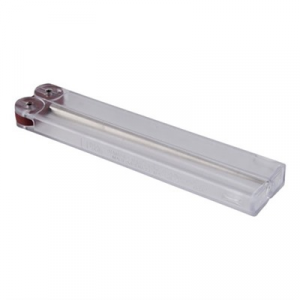 The Diafold Serrated Knife Sharpener is one tool for many tasks-an excellent value for home, shop and recreational use. It not only maintains serrated edges, but also serves as a mini-steel, gut hook sharpener and conical file. Mfg: Diamond Machining...
---
Superior Diamond Sharpening Stones. Legendary quality. Made in the USA. Sanitary plastic handle with large guard for safety. Unbreakable, lightweight, wear-resistant. Polished and refined edge is easily achieved with this ceramic sharpener. No oil is...
---
Bench stone base is easy to adjust to fit bench stone and any 6"x2" stone providing 2" knuckle clearance and convenient handle on underside for moving stone over large work piece.. Precision flat two-diamond bench stone in fine and extra-fine diamond...
---
A great gift - perfect sharpener for at home or in the shop offering a sharpening surface to satisfy a variety of edge care needs. Three diamond stones in extra-fine to polish and refine an edge, fine for a razor sharp edge and coarse to transform a dull...
---
Pocket-sized convenience. Three different diamond stones: Extra-Fine to polish and refine an edge, Fine for a razor sharp edge and Coarse to transform a dull edge. Sharpens knives faster than conventional stones with DMT's micronized monocrystalline diamond...
---
Superior diamond sharpening stones. Legendary quality. Made in the USA. 0.
---