Brand A-Z
EL Manufacturing Inc. (1 to 1 of 1)
---
---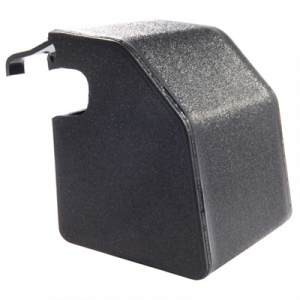 Snap-on brass catcher conforms to the shape of your weapon to catch and saves your brass for reloading. Rifle models snap on and off instantly over top of firearm receiver. Lightweight and rigid brass catchers hold a minimum of 60 expended rounds. Brass...
---
Combines weight distribution and sway control in a single unit - no need for additional hardware, outstanding performance - drive it and see. Handle can be used to hook up and remove bars, universal EZ Adjust frame brackets for easy installation and adjustment....
---
14mm x 1.50 Thread size. 3/4" & 13/16" Dual hex key. 1.50" Overall length. 60 Degree Conical Seat. Set of 4 wheel locks with key.
---
Precision tool for scope reticle alignment. Factory calibrated Reference Level. CNC machined aluminum level housings. Tunable Barrel Clamp Level. Protective storage case.
---
The Karcher Promise: Cleaner. Quicker.. Cleans flat surfaces up to 4x faster than standard spray nozzles. Compatible with gas power washers (up to 3200 PSI) with ¼" quick-connect fitting. Product dimensions(L x W x H): 15 x 15 x 6.7 inches. Delivers...
---
Rugged, high-impact polystyrene frame. Drawer dividers molded into back of cabinet. 6 virtually unbreakable drawers 4-3/8-Inch by 2-Inch by 5-1/4-Inch and 20 virtually unbreakable drawers 2-1/8-Inch by 1-1/2-Inch by 5-1/4-Inch. Perfect for crafts, beads,...
---