Brand A-Z
Eco Safe (1 to 3 of 3)
---
---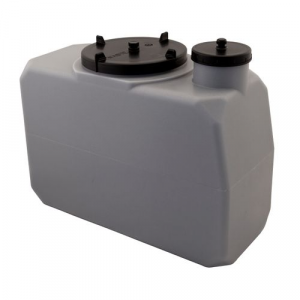 Having a spare tank for your ECO-Safe Toilet System is never a bad idea. The crushproof plastic tank is good for 50 uses and is easily cleaned and reused. The rotomolded plastic tank is crushproof. The new and improved shaved corners ease the cleaning...
---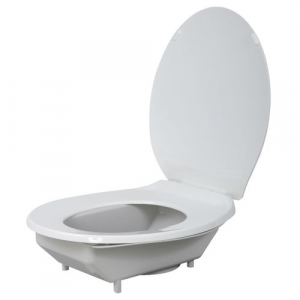 Replacement or spare toilet seat for your ECO-Safe Toilet System. The comfortable toilet seat, with lid, locks onto the tank. The flange under the seat funnels waste into the tank. At 17" above ground level, the seat is as high or higher than your...
---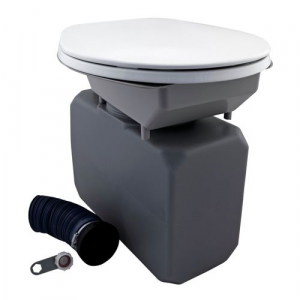 The ECO-Safe Toilet System excels as a highly portable, reusable system. The crushproof plastic tank is good for 50 uses at one time. Meets BLM, NPS and USFS requirements. The 1998 Mt. Everest Cleanup Project chose the ECO-Safe Toilet for use on their...
---
Standard size orthopedic style six inch thick dual firmness lightweight foam crib mattress fits all standard size cribs and toddler beds. GREENGUARD Children & Schools Certified. The toughest GREENGUARD standard - passes all standards for indoor air quality...
---
NATURALLY DERIVED CLEANING SPRAY: Clean your home from top to bottom with Clorox Green Works Multi-Surface Cleaner Spray that can help remove dirt and grime on anything from your kitchen to your bathroom. ALL PURPOSE CLEANER: Naturally derived plant and...
---
World's #1 Recommended Brand (Recommended by more dishwasher brands worldwide). No need to pre-soak or pre-rinse with Powerball cuts through grease & scrubs away burnt & dried-on food. Finish Powerball Tabs are 3X concentrated cleaning power of regular...
---
Contains (1) box, with 25 individual tabs of dishwasher soap inside. Plant based & mineral automatic dishwasher tabs.. Powers away stuck on food & gets dishes sparkling clean.. Made with renewable plant based & mineral ingredients.. Biodegradable, phosphate...
---
Hard-working, non-drying soap for busy hands. Hand soap made with essential oils, aloe vera, olive oil, and other thoughtfully chosen ingredients. Garden-fresh lemon verbena hand soap has a light, refreshingly mild citrus scent. Thoughtfully chosen ingredients...
---