Brand A-Z
Elite Tactical Systems Group (1 to 1 of 1)
---
---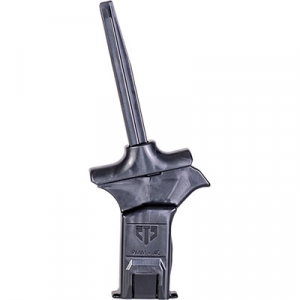 The Universal Pistol Magazine Loader is a polymer loader that assists in loading magazines in 9mm and .40 S&W. Stop fumbling with dropped cartridges and avoid the sore thumb after a full day on the range. The Universal Pistol Magazine Loader is designed...
---
Trolling Motor Mount Transducer. Built in temperature, 15' Cable. Low profile design minimize snags.
---
Designed for performance enthusiasts, gamers and power users. Enhanced heat spreader. Premium quality DRAM. Proven stability and reliability. Limited Lifetime Warranty.
---
Customize your rig's color scheme with 16 RGB LEDs in 8 zones on each module. Select RGB LED patterns and adjust brightness. Control LEDs with the Ballistix M.O.D. Utility or motherboard RGB software. Create your own custom light bar with your 3D printer...
---
Custom fit in a box System. Driver designed specifically for a junior length, weight and flex. Long and short cavity iron with a large sweet spot design. Durable carry stand bag with adjustable double shoulder strap. 8 pieces include driver, Hybrid, short...
---
Graphite rod blank construction. European spigot ferrule connection. 3-section rod blank. Waterproof travel bag with shoulder strap. Guides: 6 + tip.
---