Brand A-Z
Emergency Zone (1 to 1 of 1)
---
---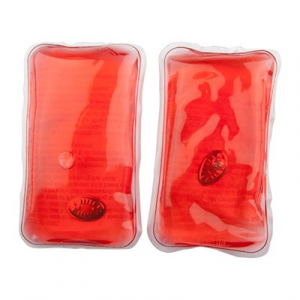 When you're in an emergency, at a game, or outdoors, ReDo Reusable Hand Warmers make a perfect companion to keep your hands warm. When they are done heating, simply recharge by immersing them in hot water for 10 to 20 minutes until the crystals disappear...
---
ML7-12 SLA is a 12V 7.2AH Sealed Lead Acid (SLA) rechargeable maintenance free battery. Pack of 2. Dimensions: 5.94 inches x 2.56 inches x 3.94 inches. Terminal: F1. Listing is for the Battery only. No wire harness or mounting accessories included.. SLA...
---
COSRX ACNE PIMPLE MASTER PATCH. 24patches*10 sheets.
---
4 Pack. Individually Folded and Sealed, NYKKOLA brand stands for quality. Provides compact emergency protection in all weather conditions. Retains/reflects back 90 of body heat. Made of durable insulating mylar material designed by NASA for space exploratio....
---
The Lyric C1 Wi-Fi Security Camera is quickly self-installed and self-monitored including free cloud storage and an encrypted 8GB SD card as backup if Wi-Fi is unavailable. Single Band 2.4GHz. Includes adjustable alert zones so you can focus on specific...
---
This perfect battery offers amazing power with its 1700mAh 3.8v battery.. Keep in touch and stay connected with this LG OEM standard battery for the LG Motion 4G.. its light weight and ultra durable build you can expect optimal talk and standby times...
---