Brand A-Z
Esbit (1 to 7 of 7)
---
--- Ideal for your home or auto emergency kit, this pocket-size Esbit stove folds down to a small, compact size.
---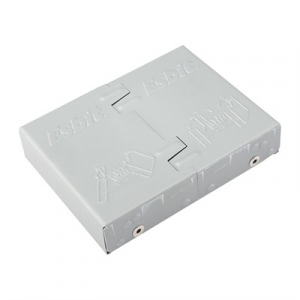 Pocket Stoves Cooking grade is selectable in two steps; Two grades available for the small and three grades for the large-suitable for cups, pots, and pans. Folds down to a small, compact size. Constructed from durable, galvanized steel. Includes...
---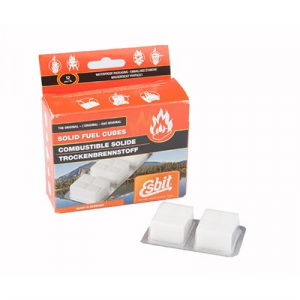 Virtually smokeless and residue-free solid fuel tablets are used to cook and heat up food and beverages-can also be used to start campfires and grills. Includes 12 tablets that are individually packed in waterproof packaging. Large (14 g) cubes/tablets...
--- The Esbit Solid Fuel stove and cookset is a great choice for heating up water or making simple meals on fast and light adventures in the mountains.
--- When weight is important this cookset is the right choice. Weighing around 200g only made of hard anodized aluminum this cookset can easily be fired using Esbit solid fuel tablets (sold separately). Made of extremely light hard anodized aluminum with...
--- Use these solid fuel tablets for your Esbit stove. The nontoxic, nonexplosive formula is virtually odorless and smokeless.
---
For use with Esbit stoves or other folding stoves, Esbit Solid Fuel Tablets are virtually smokeless and odorless. . Generate up to 1400degF (760degC) intense heat-cook and heat up food and beverages. Large (14 g) cubes/tablets burn approximately 12 minutes....
---