Brand A-Z
Fenix Lighting (1 to 8 of 8)
---
---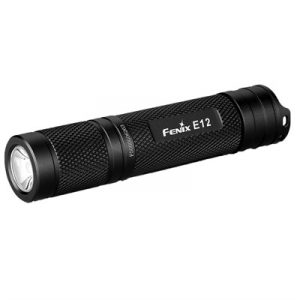 The Fenix E12 Flashlight turns small size into go-anywhere, functional lighting. A single AA battery kicks out 130 lumens and 289ft reach. Tailcap switching controls all functions of this 90mm-long light Mfg: Fenix Lighting
---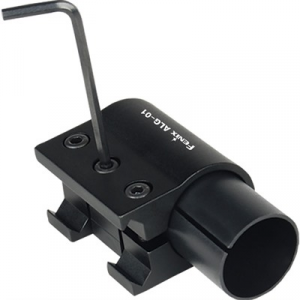 Adjustable Diameter Design to Allow for Use with a Wide Range of flashlight Universal Slide-on Flashlight Ring With Plastic Spacer-Fites Flashlight Diameter 23.6mm- 24.2mm (Compatible with PD32) Without Plastic Spacer-Fits Flashlight Diameter 25.4-26.0mm...
---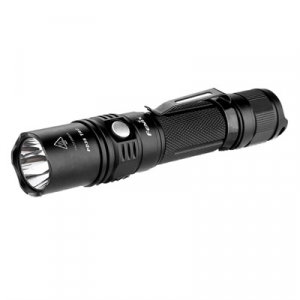 The Fenix PD35 TAC (Tactical Edition) LED Flashlight, remains in it's pocket-size form but surpasses the traditional PD35 in performance and tactical employment. Designed with the military and law enforcement professionals in mind, this flashlight is...
---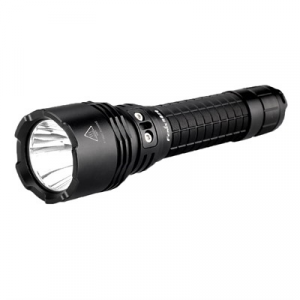 The Fenix RC20 rechargeable flashlight simplifies how you keep your flashlight performing at full capacity. When stored with the included USB charging cradle, your flashlight will always be ready for when you need it. And with its 1000 lumens and over...
---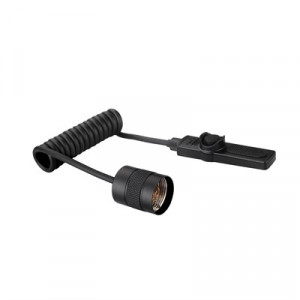 Featuring momentary-on, constant-on and output selection (functions may vary with flashlights), Fenix AER-02 Remote Pressure Switch is dedicated for tactical flashlight. Noiseless design with attached Velcro makes it convenient in your tactical missions...
---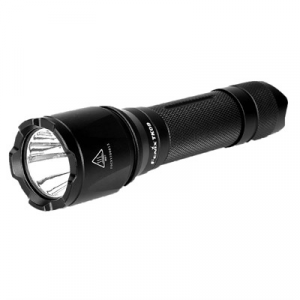 Upgraded for 2016, the Fenix TK09 LED flashlight upholds the concept behind the TK Series; tough, powerful and waterproof. Using a Cree XP-L HI LED and one 18650 battery, this small flashlight boasts a maximum 900 lumens for up to 1017ft (310m). Tactical...
---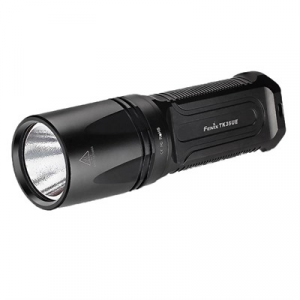 The Fenix TK35UE Ultimate Edition flashlight is newly updated with the latest Cree XHP 50 LED to allow for increased output and longer beam distance. The 2000 lumen TK35 Ultimate Edition features seven output options and dual tail switches in a more...
---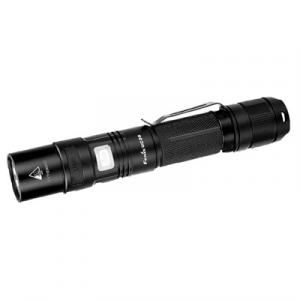 This high power flashlight packs a punch with an impressive 960-lumen turbo output that throws a beam 200 meters (656 feet). The UC35 aircraft grade aluminum body comes with a dual control system for simple operation and a USB rechargeable hub keeps the...
---
Uses Cree XM-L2 U2 LED with a lifespan of 50,000 hours. Powered by one 18650 rechargeable Li-ion battery or two 3V CR123A Lithium batteries. Digitally regulated output maintains constant brightness. Reverse polarity protection, to protect from improper...
---
High intensity adjustable light beam. Precision-machined, high strength aluminum alloy case. Limited lifetime warranty. Max 130 lumen output from a single AA battery (included). 50 lumen medium (6 hr 30 min) and 8 lumen low (40 hours ) provides additional...
---
🌅 BOOST YOUR VISIBILITY : Strongest & Brightest headlamp to enjoy outdoor sports. Powerful flashlight on head for run or dog walk while having both hands free. Stop the frustration of juggling around big tactical lamps for works or holding a lantern...
---
Max 300 lumen 2015 version with Cree XP-G2 (R5) LED with a lifespan of 50,000 hours. It has dual operation modes, tactical and outdoors, with 4 brightness outputs of low, mid, high and turbo. Easy access to strobe and SOS functions. Suitable to meet your...
---
★★★Material: Nylon......Material A&B:Stainless Steel. ★★★Length:260mm,Width:26mm......A Length:170mm,Width:26mm......B Length:185mm,Width:24-26mm. ★★★Softness is moderate, wear very comfortable...... Compatible for Garmin Fenix 3. ★★★The...
---