Brand A-Z
Fisher Machine Shop Inc. (1 to 3 of 3)
---
---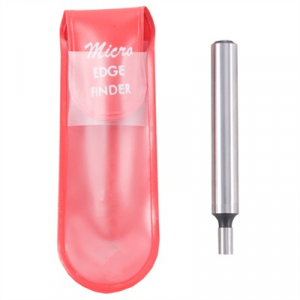 Spring-loaded mechanical tool locates the exact distance from the center of the mill spindle to the edge of the work piece so you know precisely how deep you're milling, without guessing. Easy-to-use-just insert in the mill collet, run at 500-1000 rpm,...
---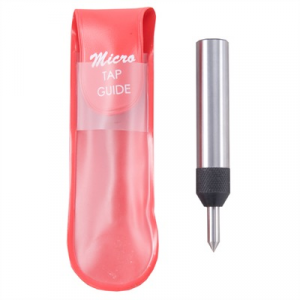 Applies just enough pressure on the tap for precise centering and perfectly square threads. Just install in your lathe tailstock, drill press, or mill spindle, and align the point of the tap guide with the small hole at the end of the tap wrench. Adjust...
---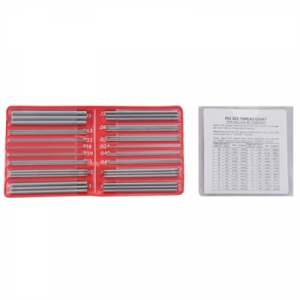 Quickly and accurately measures pitch diameters of external threads-a must-have when cutting or checking threads on precision screws. Accurate to within +/- .0001" along the center 1" section. Measures the following pitch sizes: 3 to 48 tpi, .5mm to 6mm...
---
Form-fitting TrekDry helps keep hands cool and comfortable.. Thermal Plastic Rubber (TPR) closure with hook and loop provides a secure fit.. Seamless single layer palm improves fit and dexterity.. Nylon web loop provides convenient glove storage.. Machine...
---
Form-fitting TrekDry helps keep hands cool and comfortable.. Flexible Thermal Plastic Rubber (TPR) closure provides a secure fit to the wrist.. Industrial grade hook and loop.. Seamless synthetic leather palm provides optimal dexterity.. Machine washable.....
---
A toddler push car with a sleek automotive design, smooth quiet ride wheels, and a kid powered car horn. Ride on features two cup holders for the child and one for parents.. Car features an easy to fold handle for easy storage and quick transportation.....
---
From Bendy and the Ink Machine, Fisher, as a stylized POP vinyl from Funko!. Stylized collectable stands 3 ¾ inches tall, perfect for any bendy and the ink machine fan!. Collect and display all bendy and the ink machine figures from Funko!. Funko pop!...
---
3-level garage playset. 360-degree spinning lift. Secret fold-out ramp. Vehicle transforms into race car. Snap-on exhaust pipes, engine, and spoiler.
---