Brand A-Z
Fix It Sticks (1 to 3 of 3)
---
---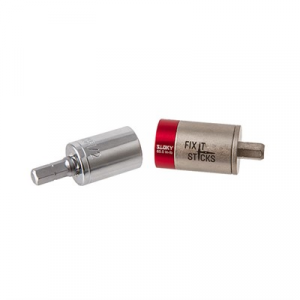 Designed to be small, lightweight, and portable, the Fix It Sticks miniature torque limiter is designed to be the perfect torque accessory for your range / field kit. Our torque limiter fits into any standard 1/4" bit driver, and accepts any standard...
---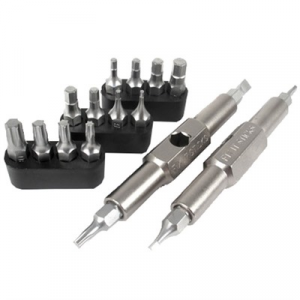 The Fix It Sticks Replaceable Edition Shooting / Hunting offers unmatched portability, functionality and versatility. Designed to break apart for easy carrying, the two sticks snap together into a T-Handle when needed - enabling the user to easily tighten...
---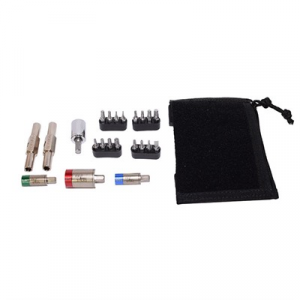 The ultimate range bag / field maintenance kit. Perfect for tightening rings, mounts, and other fasteners to the proper torque specifications. Includes: 65, 25, and 15 Inch Lbs miniature torque limiter Fix It Sticks Replaceable Edition Hunting/Shooting...
---
This Windows repair device is compatible with windows XP, Vista, 7 and 8; Internet access required. The easy-to-use USB drive computer repair software removes viruses and protects your personal information and files. Speed up computer processes and enjoy...
---
Premium adhesive and high tensile construction. Made with UV resistant materials that block harsh UV rays from weakening the tape adhesive. Can be used indoor/outdoor on brick, concrete, shingles, painted and non-painted wood, and vinyl siding. Made with...
---
Convenient multi-purpose sealing, patching and mending compound. Steel-filled material, mixes in your hand and hardens in minutes. May be drilled, tapped, filed, sanded, sealed and painted when hardened. Non-toxic material contains no solvents and will...
---
♥ [ ANTI SLIP & CORNER CURL ] Are you fed-up of sliding rugs or corners curling rugs in your home?? Our VANOW® RUG GRIPPER fix your problem instantly! Make rug's corners stayed flat and safe. Anti slip, anti skid and keep your rugs in place. Really...
---
Constructed with superior quality and strength. Includes 8 bits common to bicycles. Accepts any 1/4 inch bit Available at any hardware store.
---