Brand A-Z
Fix It Sticks (1 to 3 of 3)
---
---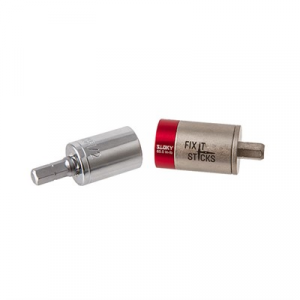 Designed to be small, lightweight, and portable, the Fix It Sticks miniature torque limiter is designed to be the perfect torque accessory for your range / field kit. Our torque limiter fits into any standard 1/4" bit driver, and accepts any standard...
---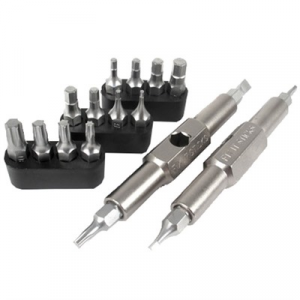 The Fix It Sticks Replaceable Edition Shooting / Hunting offers unmatched portability, functionality and versatility. Designed to break apart for easy carrying, the two sticks snap together into a T-Handle when needed - enabling the user to easily tighten...
---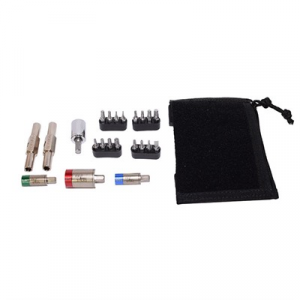 The ultimate range bag / field maintenance kit. Perfect for tightening rings, mounts, and other fasteners to the proper torque specifications. Includes: 65, 25, and 15 Inch Lbs miniature torque limiter Fix It Sticks Replaceable Edition Hunting/Shooting...
---
Ultra-lightweight. At under 8 pounds, it converts into a hand vac for versatile floor-to-ceiling cleaning.. Home & Car Detail Kit. Micro tools that clean the tiniest of spaces.. Fingertip controls to easily switch from hard floor to carpet.. Dual storage...
---
The ultimate take it with you tool: Two Fix It Sticks (which combine to form a T-Handle) and 18 bits are held in a molded bracket for portability. Great for the house, car, garage, or anywhere you need to fix something. High quality steel construction...
---
Applies 10 inch lbs of torque to fastener. Accepts any standard 1/4 Bit. Works with any standard 1/4 bit driver. Small and lightweight miniature torque limiter, just big enough to get the job done without taking up space. Perfect for tightening scope...
---
The perfect range bag/field maintenance kit for your firearm. Great for tightening scope rings and mounts to the correct torque. Contains both 65 and 25 Inch lbs torque limiters.. Contains one set of replaceable fix it sticks. Packs into a small and compact...
---
Perfect repair set for vintage furniture. Just retouch by drawing over scratches, nick or discoloration with this tool & watch them disappear permanently. Large felt-tip furniture restore marker and paper wrapped wax stick premium kit contains a special...
---