Brand A-Z
Flexbar (1 to 1 of 1)
---
---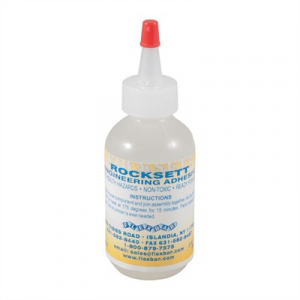 High temperature Rocksett all-purpose ceramic adhesive cement Features: Incredible temperature resistance, -350 degrees F up to 2,015 degrees F Intended for use on threads an cylindrical assemblies (flash hiders & muzzle brakes) In addition...
---
When base combined with catalyst the final color will be light green.. Exotic metrology-grade, quick setting rubber which is self-curing in minutes.. Easy to mix and pour without mess or waste of material.. Extremely accurate.. No evaporation after combining...
---
---
Neither razor-sharp chips nor broken tool bits will penetrate the Lexan shield.. Heavy duty cast mounting bracket supplied.. Heavy duty chrome-plated extension tube and hardware..
---
---
Widefield Eyepiece 15X. Optional Eyepiece for SMZ Microscope Models.
---