Brand A-Z
Flitz (1 to 8 of 8)
---
---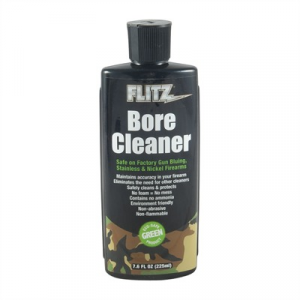 All-in-one cleaner safely removes copper, lead, and powder fouling, plus wad plastic, rust, and corrosive ammunition residue to maintain your firearm's accuracy. Safe for factory gun bluing; won't discolor the finish on stainless steel or nickel-plated...
---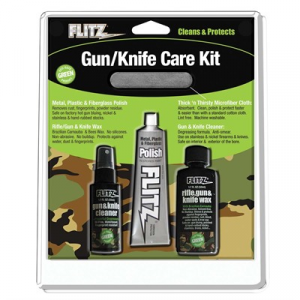 Easy-to-use environment-friendly products help you clean, polish, and protect the exterior surfaces of guns, knives, gunsmithing tools, and other metal items. Kit includes a lint-free Microfiber Polishing Cloth. The Gun & Knife Kit comes with original...
---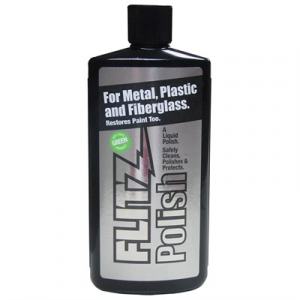 ---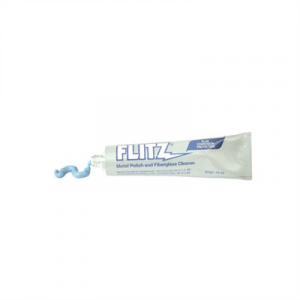 Safe for factory blued, nickel and stainless steel firearms. For cleaning, polishing and protecting all metal surfaces. (1.76 oz. tube). CANNOT BE SHIPPED OUT OF THE U.S. This item can only ship UPS Ground within the continental United States. Mfg:...
---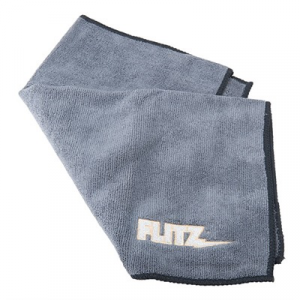 Delivers a streak-free luster on fine gun finishes. Manmade blend of Polyester and Polyamide (a nylon by product) in a microfiber, cleaning/polishing cloth produces superb results on gunmetal, stock finishes, leather, and more. Ultra-thin, wedge shaped...
---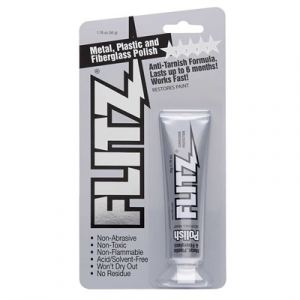 Absolutely non-abrasive polish for all metals, fiberglass and most hard plastics. Removes corrosion, tarnish and discolorations. Brings finishes up to superb brightness, but its greatest asset in the gunshop is the ability to remove surface rust from...
---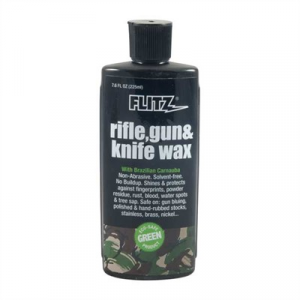 Non-abrasive, silicone-free protectant shields firearms and knives from rust and the corrosive effects of powder residue, fingerprints, water spots, tree sap, blood, and more. Rifle, Gun & Knife Wax contains a unique blend of Brazilian Carnauba wax and...
---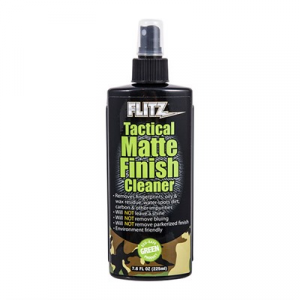 There are many different finishes for guns, pistols, rifles, etc., right? Well, there's a reason why you have a flat finish on your gun and that's because you LIKE the flat finishes and you want to maintain that finish too! FINALLY, there is a product...
---
A concentrated cream that is unsurpassed in its ability to Clean, Polish, Deoxidize and Protect. Not for: Electroplated Finishes. Removes: Tarnish, Rust, Water Stains, Chalking, Lime Deposits, Heat Discoloration, Lead and Powder Residue and much more....
---
Fits any 3/8 inches drill or air tools and used on all surfaces and hard-to-reach areas. Great all-around size that can be used on all surfaces. Power-rated for speeds up to 2500 rpm and is self-cooling. Premium quality viscose fabric, self-cooling and...
---
Brazilian carnauba wax formula. Protects against hard water and mineral deposits, wine and food stains, hairspray, makeup and more. Use on granite, marble, oil-rubbed bronze, painted surfaces, acrylics. Brilliant surface protection.
---
1.76oz Tube. Model # BP-03511. Many uses including brass, aluminum, copper, sterling silver, plastic and chrome. Easily removes tarnish, rust, water stains and more. Offers tough, durable protection. Non-abrasive formula. Non-flammable and non-toxic cream....
---
---