Brand A-Z
Friedr. Dick Gmbh (1 to 9 of 9)
---
---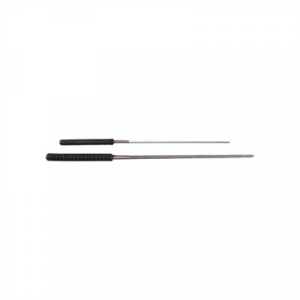 Remove burrs from inside pin holes. Mfg: Friedr. Dick Gmbh
---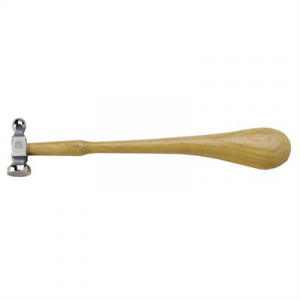 The hammer most frequently seen on the benches of en-gravers, silversmiths and other artisans who use a hammer for light, ultra-precision tapping. The large, flat face enables user to watch his work and still properly strike the tool he is using. Oval...
---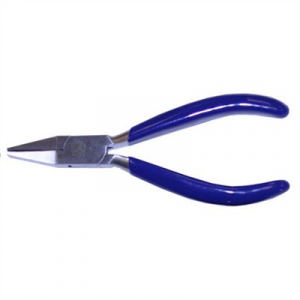 Perhaps no other tool on the bench is required to do more jobs than the Gunsmith's pliers - everything from getting up inside a small action and inserting a spring the size of a small hair, to holding red-hot rods while being formed. Because of the extremely...
---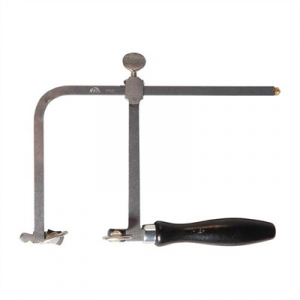 For use when greater cutting depth is required. Serrated clamps hold blades firmly. Adjustable frame draws the blade tight, permits using broken blades. Mfg: Friedr. Dick Gmbh SPECS: Steel frame, hardwood handle. 5" (12.7cm) deep.
---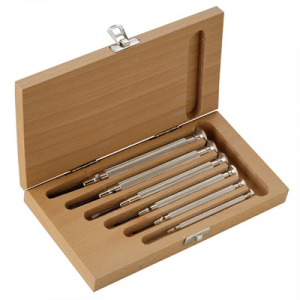 Precision screwdrivers. Handles are nickel-plated steel, ribbed for positive handling. Blades of ground, tempered steel. Heads are free-swiveling. Replaceable blades are held firmly in place by special chucks. Complete screwdrivers are sold as a full...
---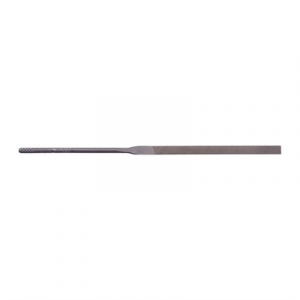 Finest Professional Quality Gunsmith Needle Files in set of 12 assorted shapes. Made of best materials to rigid quality standards. Cuts are deep and durable. Knurled handles for no-slip use or convenient lock-up in Needle File Handles shown below. Comes...
---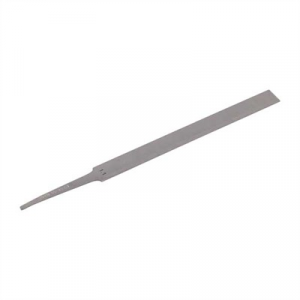 High-quality, steel files designed for one purpose only X"X to cut perfectly square screw slots every time. #7, #9, and #11 files cover the most common slot sizes. Smooth-sided to cut only on the edge. Will not widen the slot as it deepens, or damage...
---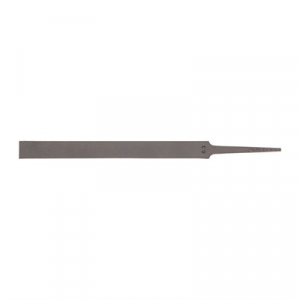 Making screw slots is a delicate operation and only the finest, most precise files will do. These are the ones! Six sizes and two styles let you cut even the super-thin European slots. Doing the job right takes both a Joint File that cuts only on the...
---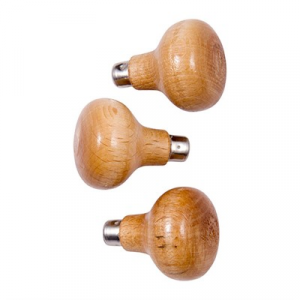 Specially shaped for your own, unique tools. Nicely finished with sturdy metal ferrules. Mfg: Friedr. Dick Gmbh SPECS: Approximately .010" (.25mm) diameter drilled hole. 1" = 2.5cm. Sold in Pak of 3.
---