Brand A-Z
Gauge Rite Products (1 to 1 of 1)
---
---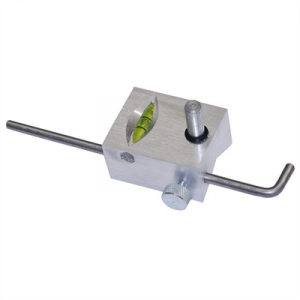 The TDC is a rugged, foolproof tool to end the problems of off-center-work, broken taps and drills that come about from trying to "eyeball" Top Dead Center on gun barrels or other round stock. Simple to use - just level and plumb the rifle on the drill...
---
For attaching joist hangers to wood studs. Short, heavy gauge nail provides increased holding power without fully penetrating wood. Approved for exterior use with all types of treated lumber. All Grip-Rite hot dipped galvanized fasteners meet ASTM A-153...
---
1-1/2-inch 9-gauge 9/32-inch diameter head. Hot-dipped galvanized, smooth shank. 50-pound sturdy cardboard carton with description label. Approximately 125 per pound. Meets or exceeds appropriate ASTM and UBC specifications.
---
YOU DESERVE TO ENJOY A HEALTHY LIFE. Appreciate perfectly cooked food, feel better, look better and have a great time enjoying your freshly made meals. Wow your guests with gourmet level of precision, as our thermometer stores its last reading for astonishing...
---
• Water proof Pocket-sized quick-read thermometer that's great for measuring temperature in thin cuts of meat, fish or poultry. • 5-inch stainless steel long probe can get a reading in 6-8 seconds. • Large-digit readout, data-hold capabilities,...
---
Famous Brand in HK and CN, Unique design for convenient handling and packing. Size = 1.3" (3.5cm) x 1.3" (3.5cm). Protect small children/babies/toddlers from hazardous situations due to exposing to electric current outlet openings. Tight fit in to electric...
---