Brand A-Z
Gun Digest (1 to 11 of 11)
---
---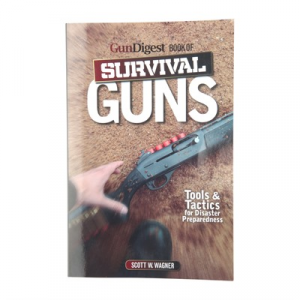 Scott Wagner. 272 pages. 6" x 9". Softbound. Law enforcement veteran Scott Wagner examines the practical considerations of choosing firearms and ammo specifically for survival situations. Topics covered include methods for carrying these firearms, defensive...
---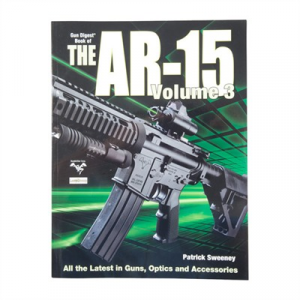 Patrick Sweeney. 286 pages. 8 1/2" x 11". Softbound. A generously illustrated look at the vast array of aftermarket parts and accessories for the AR-15, with lots of information on piston systems and conversions. Includes a survey of magazines and ammunition,...
---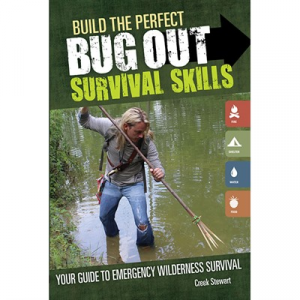 Creek Stewart. 224 pages. 9" x 6". Softbound. The follow-on to Stewart's Building the Perfect Bug Out Bag gives plenty of vital instruction on how to use the items in that bag to survive in adverse conditions "off the grid". Teaches you how to meet the...
---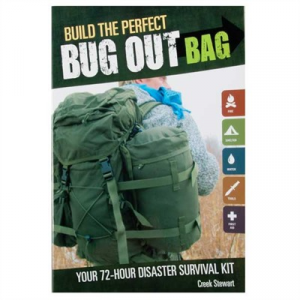 Creek Stewart. 208 pages. 6" x 9". Softbound. 307 B&W photos. Shows you how to create a self-contained disaster preparedness kit to help you survive a journey from "ground zero" to a safe location. Survival expert Stewart explains from start to finish...
---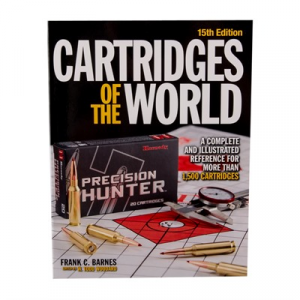 The Cartridges of the World, 15th Edition is the most-recent update to one of the firearm world's essential, go-to sources of knowledge about ammunition, providing owners with everything they need to know about their firearm's fodder. The Cartridges...
---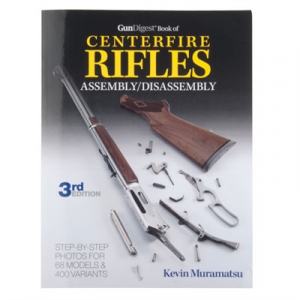 Gun Digest Book of Centerfire Rifles Assembly/Disassembly 3rd Edition is the indispensable guide to DIY disassembly, repair and reassembly of today's most popular centerfire rifles. Detailed photographs and clear, simple instructions make it easy to disassemble...
---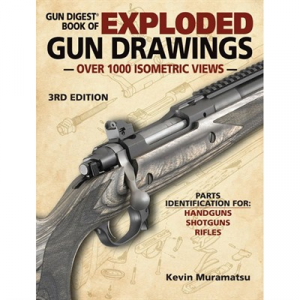 Identify the parts you need for almost any cleaning or repair project with Gun Digest Book of Exploded Gun Drawings, 3rd Edition by Kevin Muramatsu. With coverage of over 1,000 models, this indispensable guide is the definitive one-volume resource for...
---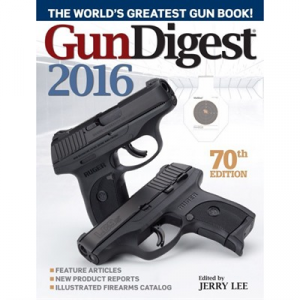 Celebrate 7 decades of the definitive resource for firearms enthusiasts with Gun Digest 2016, 70th Annual Edition. Catch up on the latest gun trends through thoroughly researched articles penned by some of the globe's most recognized firearms and ammunition...
---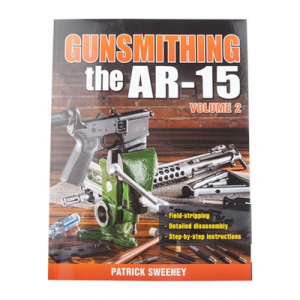 With demand for ARs and AR accessories at unprecedented levels, and tens-of-thousands of new AR owners looking for current information, Patrick Sweeney delivers with a revised second edition of his popular book, Gunsmithing the AR-15. In Gunsmithing...
---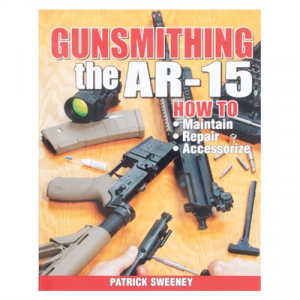 Patrick Sweeney. 255 pages. 8 1/4" x 11". Softbound. Over 300 detailed B&W photographs. Comprehensive information from a master gunsmith and noted AR expert on how to maintain, repair, and accessorize the AR-15 rifle. Covers models from the early M16...
---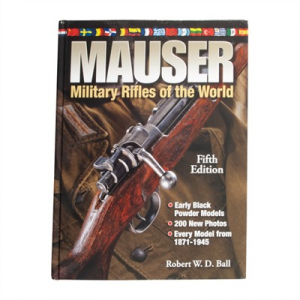 FEATURES: 448 pages By Robert Ball 8.25" x 10.875" 1300 color photos Most exhaustive reference ever for Mauser millitary rifles Edition Includes: Previously unknown variations Rare coverage of experimental weapons and prototypes Meticulously...
---