Brand A-Z
Gunvault (1 to 3 of 3)
---
---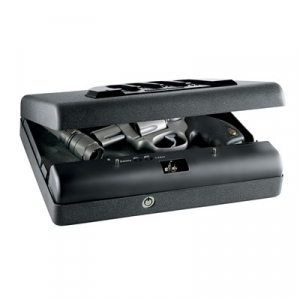 The MicroVault series notebook-style design allows you to take your handgun or valuables with you. Incredibly compact and lightweight, this safe will fit inside a briefcase or daypack and can be quickly accessed with GunVault's Patented No-Eyes Keypad....
---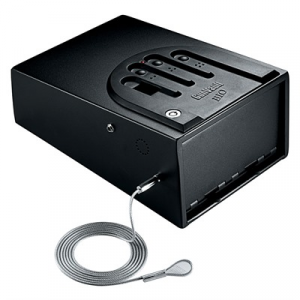 The MiniVault series offers optimum security for your handgun and valuables at an affordable price. Keep what's important readily accessible when you need it. Available in deluxe and biometric models. MiniVault Features Protective foam-lined interior...
---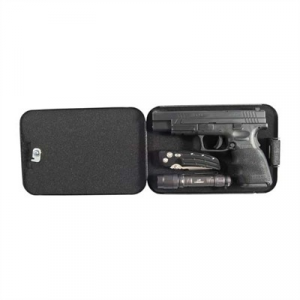 Clamshell-style mini-safes of heavy, 18-gauge steel keep handguns are economical yet highly tamper resistant, like larger GunVault models. NanoVault safes fit discreetly in a bag, briefcase, desk, or under a vehicle seat. Included security cable provides...
---
The McInnis Group, Inc. offers authentic Gun Vault brand items with the full .|Fingerprint Recognition Safe Access.
---
Brand new and high quality. Opens with digital pin or included override key. Hidden lock with one key. Security code from 3-8 digits using any number from 0-9. Time out period after 3 incorrect combination attempts. Constructed with 2 mm thick solid steel....
---
Fast activation drop-down drawer. The keypad provides quick access to your valuables, even in the dark.. The revolutionary design fits handgun sizes up to a full-frame pistol.. Multiple mounting options with included hardware.. 18-gauge Steel Construction....
---
GunVault MiniVault GV1000C-STD. Brand New & High Quality Material!.
---