Brand A-Z
Gunvault (1 to 3 of 3)
---
---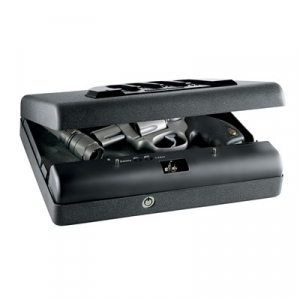 The MicroVault series notebook-style design allows you to take your handgun or valuables with you. Incredibly compact and lightweight, this safe will fit inside a briefcase or daypack and can be quickly accessed with GunVault's Patented No-Eyes Keypad....
---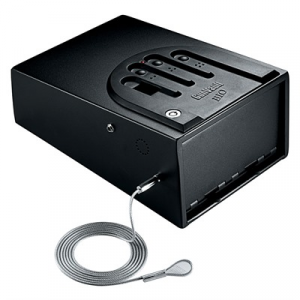 The MiniVault series offers optimum security for your handgun and valuables at an affordable price. Keep what's important readily accessible when you need it. Available in deluxe and biometric models. MiniVault Features Protective foam-lined interior...
---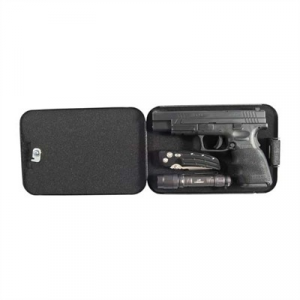 Clamshell-style mini-safes of heavy, 18-gauge steel keep handguns are economical yet highly tamper resistant, like larger GunVault models. NanoVault safes fit discreetly in a bag, briefcase, desk, or under a vehicle seat. Included security cable provides...
---
Patented no-eyes keypad with Fingerprint Scanner, which holds 15 unique Fingerprints. Protective foam-lined interior, with tamper-resistant, spring loaded door. Extra storage capacity and removable interior shelf. Precise fittings are virtually impossible...
---
Minivault Dlx Handgun Safe Ca Doj Apr.
---
GunVault MiniVault GV1000C-STD. Brand New & High Quality Material!.
---
Cobalt chloride free orange indicating silica gel. Indicator beads change from orange to dark green once it reaches 60-percent of it's moisture absorption capacity. Packet made of durable clear perforated plastic which allows it to breath and absorb moisture....
---
Packets contain silica gel which is a non-toxic and inert moisture absorber. Silica gel can absorb 40-percent of its weight in water vapor. Provides superior absorbtion - remains dry at maximum saturation. Fight mold, mildew, corrosion and rust with silica...
---