Brand A-Z
Heavy Buffers (1 to 2 of 2)
---
---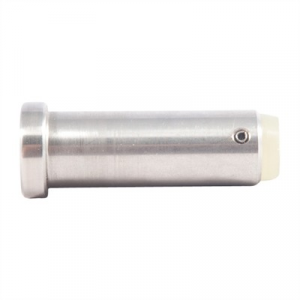 Allows for installation of standard ar15 carbine stock on .308 ARs AR-15 buffers are too long and restrict bolt movement on .308 ARs with AR-15 stocks Simple drop-in installation Modified AR-10 buffer spring is recommended for maximum reliability...
---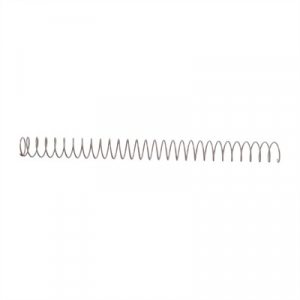 Simple drop-in installation Modified AR10 is recommended for maximum reliability Reduces felt recoil Compatible with .308 ARs ranging from: Armalite, DPMS, Remington, Knight's, LMT, Larue, POF, Mega, Fulton, And CMMGGet the AR10/308AR CAR-10...
---
THE COMPLETE PACKAGE: The tool of choice for all kinds of surface finishing, the 10-amp, 7'' polisher comes with full accessory set buffs, polishes, smooths and finishes. DESIGNED FOR MULTI-SURFACE APPLICATION - use on natural wood, aluminium, steel,...
---
[Compatible with Samsung Galaxy S8 ONLY]. ULTRA-CLEAR - slim, transparent protective bumper case body reveals and enhances the original color of Samsung Galaxy S8.. PREMIUM PROTECTION- Shock-absorbing [TPU] frame that protects against drops,Protects your...
---
Inner enclosure hard shell constructed from impact-resistant polycarbonate and double-enforced with a shock absorbing silicone inner-sleeve. Corners feature double-thick silicone for outstanding protection against drops and other robust silicone--durable...
---
(NOT FIT ANY OTHER PHONE MODEL)Only fit iPhone 6 / iPhone 6S by Alkax for 4.7 inches Apple iPhone 6s case / iPhone 6 case. Ultra Thin,lightweight 2-piece iPhone 6 / 6s phone casecase cover,Dual Layer durable case bumper provides protective against drops,bumps...
---
Material: sponge, woolen; sponge pads diameter: 7 inch(180mm). Sponge pads are made with durable open cell foam, which improves the airflow between the pad and the surface.. Polish the full spectrum of coatings using this complete professional waffle...
---