Brand A-Z
Heavy Buffers (1 to 2 of 2)
---
---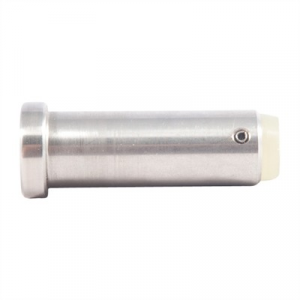 Allows for installation of standard ar15 carbine stock on .308 ARs AR-15 buffers are too long and restrict bolt movement on .308 ARs with AR-15 stocks Simple drop-in installation Modified AR-10 buffer spring is recommended for maximum reliability...
---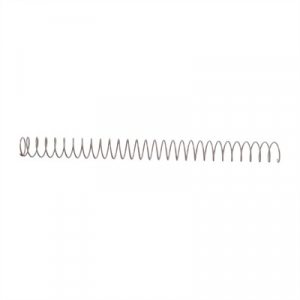 Simple drop-in installation Modified AR10 is recommended for maximum reliability Reduces felt recoil Compatible with .308 ARs ranging from: Armalite, DPMS, Remington, Knight's, LMT, Larue, POF, Mega, Fulton, And CMMGGet the AR10/308AR CAR-10...
---
For screwing onto top or bottom carcase panel. Cushioning effect infinitely adjustable via setting screw. Installation on hinge side. Use two Silent System elements for doors weighing over 13.5 kg. Upgradeable, Zinc die-cast nickel plated.
---
The tool of choice for all kinds of surface finishing, the 10-amp, 7'' polisher with full accessory set buffs, polishes, smooths and finishes. Designed for multi-surface application - use on natural wood, aluminium, steel, tiles, plastic and more. Comes...
---
[Compatible with Samsung Galaxy S8 ONLY]. ULTRA-CLEAR - slim, transparent protective bumper case body reveals and enhances the original color of Samsung Galaxy S8.. PREMIUM PROTECTION- Shock-absorbing [TPU] frame that protects against drops,Protects your...
---
(NOT FIT ANY OTHER PHONE MODEL)Only fit iPhone 6 / iPhone 6S by Alkax for 4.7 inches Apple iPhone 6s case / iPhone 6 case. Ultra Thin,lightweight 2-piece iPhone 6 / 6s phone casecase cover,Dual Layer durable case bumper provides protective against drops,bumps...
---
Inner enclosure hard shell constructed from impact-resistant polycarbonate and double-enforced with a shock absorbing silicone inner-sleeve. Corners feature double-thick silicone for outstanding protection against drops and other robust silicone--durable...
---