Brand A-Z
Heritage Gun Books (1 to 8 of 8)
---
---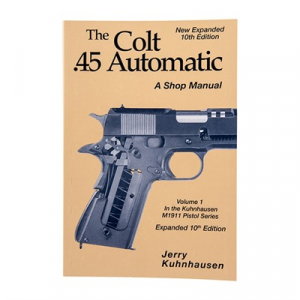 222 pages with plastic laminated soft cover: With the expanded 10th edition, the original and time tested Colt 45 Auto/M1911 pistol bench manual is now in its 17th printing and remains the best bench inspection, trouble shooting, repair, hand fitting...
---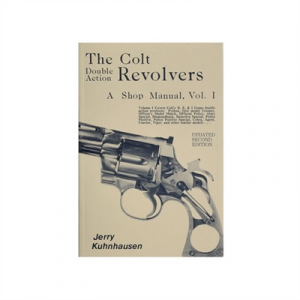 224 pages. 6" x 9". Softbound. Debunks the myths surrounding the D, E and I frame (Python, old model Trooper, Detective Special and other large frames with Python style lock work) by carefully explaining and simplifying the complex relationships between...
---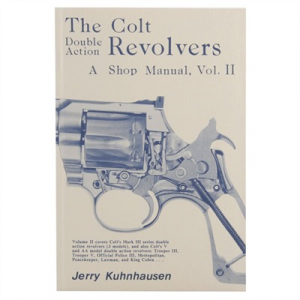 156 pages. 6" x 9". Softbound. Covers the J (Mk III), V, and AA (King Cobra). Explains the theory, goes through bench checks, disassembly, parts repair/replacement and reassembly. Tho' these models are similar, not all the parts interchange and Jerry...
---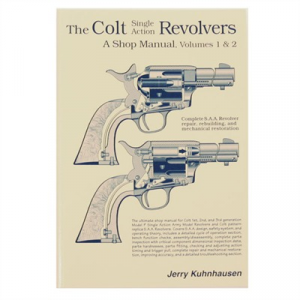 Jerry Kuhnhausen. 255 pages. 6" x 9". Softbound. 770 photos and line drawings combined with clear, descriptive text provide a step-by-step guide to parts fitting, action timing, repair and restoration. Covers 1st, 2nd and 3rd generation Colt's, most Italian...
---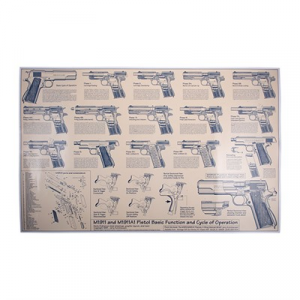 Plate-style drawings present the operating cycle of the 1911 A1 pistol. Very detailed, printed on Tan 80 lb. poster stock and covered with a leather grain, embossed plastic laminate to minimize glare and protect against handling damage. Mfg: Heritage...
---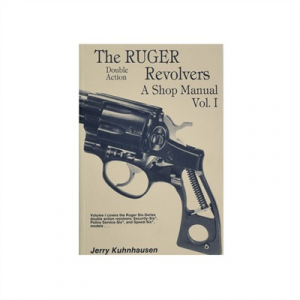 174 Pages, 6" x 9". Softbound. Covers virtually everything the pistolsmith needs to know about repairing or refitting the Speed, Security and Service Six Series revolvers. Section I includes disassembly, basic checks, parts identification, interior servicing...
---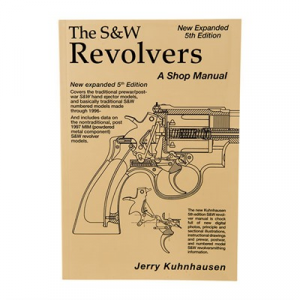 207 pages. 6 x 9. Softbound. Expanded 5th Edition of Jerry Kuhnhausen's classic. Since the lockwork is essentially the same on all Smiths, the information in this book applies to J, K, L and N frame guns, from pre-WWII models to current numbered models....
---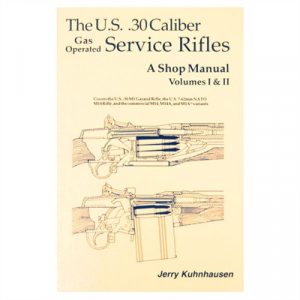 383 pages. 6" x 9". Softbound. Covers the U.S. M-1 Garand and M-14 service rifles and their commercial equivalents. Highly detailed with more than 1200 clear photographs and line drawings plus an easy-to-read text. Step-by- step directions help you understand...
---
Zombie Strike FlipFury blaster fires up to 12 darts without reloading. 2 flipping dart drums hold 6 darts a piece. When one drum is empty, flip to the other one. Includes FlipFury blaster, two 6-dart drums, 12 Zombie Strike darts and instructions.
---
Strongarm blaster holds 6 Elite darts and fires darts up to 90 feet. Slam Fire slide lets you rapid-fire all 6 included Elite darts. Rotating barrel flips open for easy loading. Elite darts work with any Elite blaster and most N-Strike blasters (sold...
---
Spring-action blaster comes with 7 high-impact rounds. Easy-load magazine holds 7 rounds. Choose red or blue blaster to battle as Red Team or Blue Team. Blaster has a trigger lock and tactical rail. Includes blaster, 7 rounds, magazine, and instructions....
---
Used Book in Good Condition.
---
Used Book in Good Condition.
---