Brand A-Z
Hotlix (1 to 2 of 2)
---
---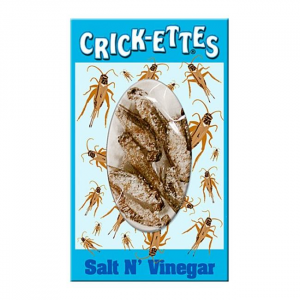 Kick your potato chip habit to the curb with deliciously crisp and savory CRICK-ETTES from HOTLIX. These crunchy morsels are available in your favorite good-time flavors: Bacon & Cheese; Sour Cream & Onion; and Salt and Vinegar. Whether sprinkled over...
---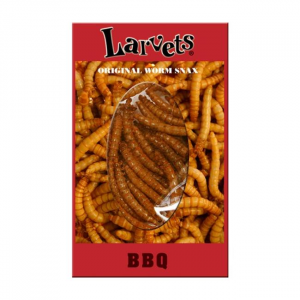 Next time you're longing for savory satisfaction, reach for some artfully seasoned and deliciously crisp Larvets from HOTLIX. Available in three tempting flavors, this novelty snack is suitable for the pickiest of palates and sure to add a SPARK! to...
---
Sampler Gift Pack of 3. 100% REAL Crickets. 1 Sour Cream & Onion. 1 Bacon & Cheese. 1 Salt N' Vinegar.
---
Brach's Abra CaBubble Bubble Gum Filled Candy Balls are hard to find and the great thing about finding it here is that you don't have to say "Abra Cadbra" and hope for a miracle to enjoy it. You're welcome.. Bag contains five pounds of Brach's Abra Cabubble...
---
Clear tooth-pick holder cover keeps tooth picks sanitary. Toothpicks are extracted from the top of the holder lid. Made of hard plastic (green ABS) and acrylic. Cool home decor gift. Gift packing made of eco friendly recycled paper. Authentic Qualy Design...
---
"Tastes Like Chicken" will have New Meaning. You'll Give People Something New to Say about California besides that it's the State of Fruit & Nut. Your Entomologist Friends will Think You've Learned How to Cook. You Don't Have to Drink a Whole Bottle of...
---