Brand A-Z
Ir (1 to 1 of 1)
---
---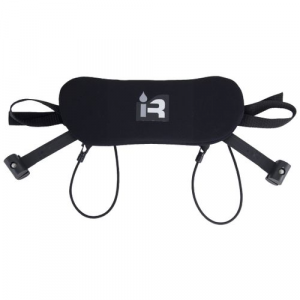 Get the back support you need in your kayak with the IR Reggie Backband. Comfortable, easy to install and adjust, the Reggie fits in any boat. Patented adjustable, no-slip ratchet technology ensures your backband will fit right every time you get in...
---
BUILD - Create the A/V setup of your dreams with the help of our Infrared repeater kit. Our kit allows you to place any IR controlled device out of sight of the remote control and still be able to control it. Put the cable box, DVD player & Roku in a...
---
Control any IR device from a distance. Blu-Ray Players, Cable and DVR Boxes, AV Receivers, Logitech Harmony Devices, Anything else that uses an IR signal!. 10-channel system that gives you the ability to interact with your devices without needing to worry...
---
Hide your IR remote controlled devices completely out of sight! In another room, in the cabinet or wherever you can imagine!. Does your remote control stop working if your cable box is 20' away but you want to put the cable box downstairs? Not a problem...
---
Premium Quality Infrared Emitter Module - 800 Yards* and beyond of Target Identification. Silent Intensity Control On/Off Remote Switch. Rail Mount - 26-650 Lithium Ion Battery / 3.7v / 4500mAh - 26-650 Charger. Over 5 Hours* of Burn Time per battery...
---
Smart Air Conditioner Controller : Your Air Conditioning Partner. You can say, "Alexa, turn on/off Air Conditioning, turn up/down temperature, set temperature to (value)" etc. You can set the comfort temperature by smartphone before you go home. Enjoy...
---