Brand A-Z
Jelly Belly (1 to 5 of 5)
---
---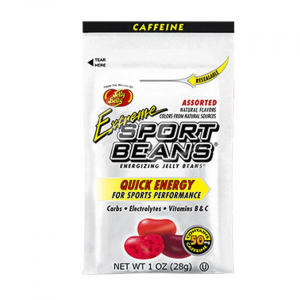 If you need a little extra kick, the Extreme Sport Beans from Jelly Belly feature caffeine. Whether you're on a trail run or have a long day ahead of you, Extreme Sport Beans are a great companion to your normal workout hydration plan.
--- Extreme Sport Beans, from the makers of Jelly Belly beans, have 50mg of caffeine to give you that extra boost during your workout.
--- Sport Beans(TM), from the makers of Jelly Belly(R) beans, are specially formulated to fuel your body before, during and after exercise.
---
Jelly Belly Sports Beans Strawberry Banana Smoothie
---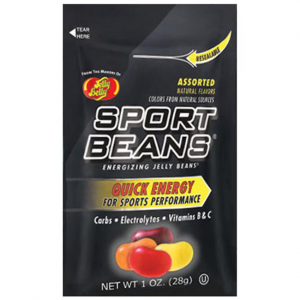 Jelly Belly Sport Beans are here, and they are just as effective as sport drinks and energy gels on the field, crags, or trail. Packed with essential carbs, electrolytes, and vitamins to keep you going, Jelly Belly Sport Beans are great for trail runs...
---
Gourmet jelly beans have delicious, true-to-life flavor. Includes 49 popular assorted flavors. Eat them one by one or get creative with Jelly Belly Recipes. Contains 4 calories per jelly bean. Vegetarian and free of gluten, peanuts, dairy and fat.
---
4 lbs of Jelly Belly jelly beans. 49 flavors.
---
16 oz re-sealable bag.. Approximately 400 beans per pound.. Color as represented is as accurate as possible, depending on your video and/or monitor settings..
---
Everything you need for a Jelly Belly Treat Party. Includes Jelly Belly Electric Ice Shaver, 20 Jelly Belly themed cone cups and straws, 4 Flute Pop ice-pop molds. Very Cherry and Berry Blue authentic Jelly Belly syrup flavors included. 9.0-Inch (W) x...
---
20 disposable paper snow cone cups with Jelly Bean theme. 20 disposable plastic spoon straws in different colors. Cups hold 6-ounce. Cups fit into cup holder on Electric Jelly Belly ice shavers. Disposable cups and straws elimates major clean up.
---