Brand A-Z
Jr. Rangerland (1 to 5 of 5)
---
---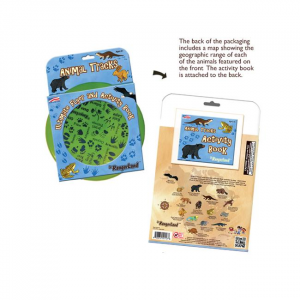 Find tracks outside! This Animal Tracks Ultimate Flyer features animals across North America. The back of the packaging has a map showing the geographic range of each animal. The booklet has games and drawing activities to expand upon the animals featured...
---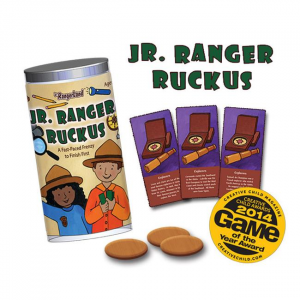 Be the first to collect three similar cards, and then place your finger on your nose. Stay alert because you dont want to be last to touch your nose. There are fifteen fun categories filled with facts that all Jr. Rangers should know.
---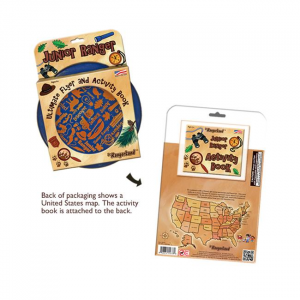 Junior Rangers love to be outside and this flyer encourages that. It contains fun Junior Ranger graphics and a United States map so that they can plan out their next big trip. The corresponding booklet has games and drawing activities to occupy kids...
---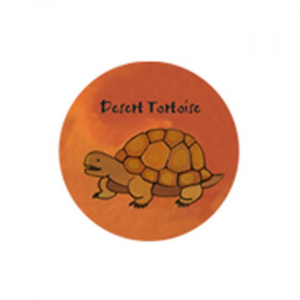 Nature Charms allow kids to show their true love of the outdoors. Made from natural materials, these necklaces are colorful and fun for kids. Made with a child-safe break-a-way clasp, they pop open with a little tug. Displays on hang tag.
---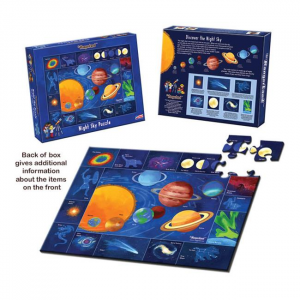 Assemble this colorful puzzle and explore the night sky. Use the information on the back of the box to learn more about the solar system, comets, clusters, constellations and more. Inside of box gives information about interpretive programs as well as...
---
It stinks to be stuck with the skunk!. 52 cards filled with campfire jokes and fun animal facts. Ages 4 and up. 2-8 players. Made in the USA.
---
An Unpredictable Card & Dice Game. 22 cards featuring freshwater fish in North America. Ages 4 and up. Includes absurd fish jokes!. 2-6 players, Made in the USA.
---
U.S. National Parks. Made in the USA. Multi-generational game that is great for group play. Also use as flashcards to test your knowledge.
---
MEET US AT THE NP PICTURE BOOK.
---
Get outside and discover history!. Includes activity booklet with games and drawing activites. Ages 6 and up. Made in the USA. Back of the box has interpretive information and historical timeline.
---