Brand A-Z
Kavu (113 to 123 of 123)
---
--- 943 Kavu Women's Sydney Satchel Kavu has put the fun in functional. Made of tightly woven cotton with durable molded hardware, you'll be able to strut your stuff with this high quality, versatile bag.
--- The long-sleeve relaxed fit Tegan women`s shirt features a comfortable scoop neck deep curved hem and a unique stylized back strap detail you`ll love. The Tegan is constructed of 95% viscose and 5% spandex for extra breathability durability and comfort.
--- 9099 Kavu Women's Totes McGotes Tote In this age of on-the-go bustle, a tote becomes essential to keep yourself organized. The best thing about Totes McGotes is how it can be packed into its own interior pocket when not in use. Storage with a snap.
--- 9090 Kavu Women's Tumwater Bag This planet has too many plastic bags floating around. Why not do your part and invest in reusable sacks for all of your shopping? The Tumwater is the ideal way to show your love for Mother Nature. Strong, durable, and roomy...
--- 9092 Kavu Women's Vashon Bag The Vashon is more than a purse. This roomy bag will be happy to hold just about anything you put in it. A light lunch for a meal in the park to a diaper and a bottle for a quick trip with the baby; only you know what its...
--- 9131 Kavu Women's Wallop Bag When you need clever storage, good looks and cross body comfort with security, this little bag really packs a punch. Ideal for travel, the Wallop is also a fine choice for everyday use. You know what works for you, so work...
--- 9091 Kavu Women's Washougal Bag Sometimes you have to bring stuff with you. Don't grab a plastic grocery bag, choose the Washougal instead. Roomy and strong, this Kavu style is built to last and will serve for years to come.
--- The semifitted, flora-inspired KAVU Zillah dress is perfect for lounging on the backyard patio or relaxing on the beach with a good book.
--- 873 Kavu Women's Zippit Bag It can't get any easier than this. Zip it and go anywhere with this fun and functional bag. Big enough for all of your essential stuff, small enough to not get in the way.
---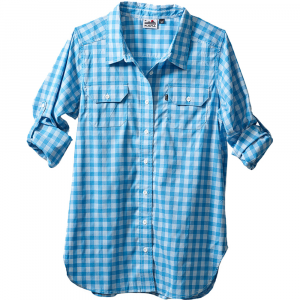 Tune into summer with the Wynonna Shirt. Synthetic fabrics allow this shirt to be lightweight, breathable and moisture wicking. Two chest flap pockets, roll-tab sleeves and a deep curved hem with a boyfriend fit give this shirt cool, casual style. Built...
---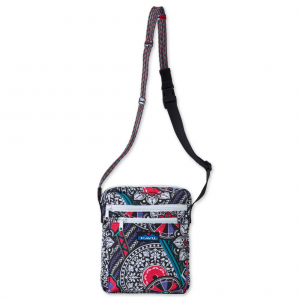 Need a small bag for daily use? The Zippit Bag from Kavu is just the one for you. This durable little satchel is slim for travel and has multiple pockets for keeping everything organized. The rope shoulder strap is adjustable and features a clip for easy...
---