Brand A-Z
Kg Products (1 to 8 of 8)
---
---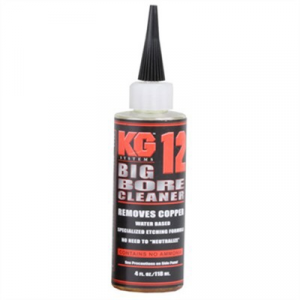 Water-based, ammonia-free formula gently loosens copper buildup and prepares the bore for final cleaning. Mfg: Kg Products SPECS: Liquid. 4 oz. (18ml).
---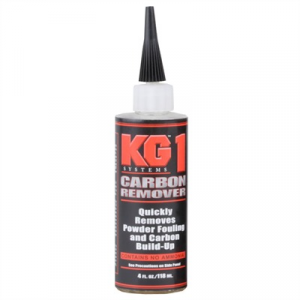 Breaks down the carbon residue present in the bore and breech after firing. Proper use melts away all traces of carbon including carbon stains left on revolver cylinder faces, and caked-on carbon in blackpowder bores. All KG liquids include a convenient...
---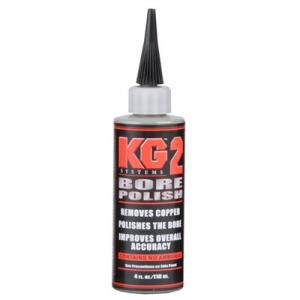 Mild abrasive gently polishes the bore clean, but leaves embedded copper in the steel's micro fractures as recommended by top barrel makers. Proper use leaves your prized bore even smoother than before and eliminates the need for "fouling shots." All...
---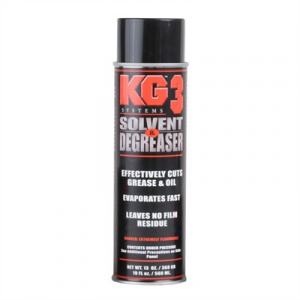 High-pressure, non-chlorinated, ozone-safe formula effectively cuts away all petroleum or synthetic-based greases, oils, lubricants,and loosened bore contaminants. Evaporates quickly, displaces moisture, leaves no messy residue or film. May damage some...
---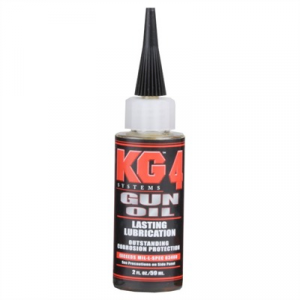 Outstanding corrosion protection and lubricating properties; meets MIL-L- Spec 63450. Contains no synthetics; keeps carbon and firing residues in suspension to allow for fast, easy cleaning. All KG liquids include a convenient twist-open, pinpoint applicator...
---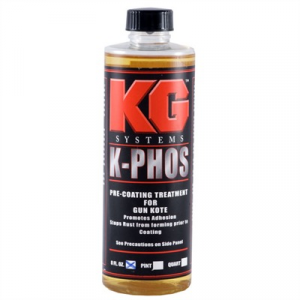 Advanced phosphate liquid replaces the hot tank phosphating process to provide protection against rust and corrosion, plus a superior crystalline bonding surface for Brownells GUN-KOTE finishes. K-PHOS chemically etches and instantly seals the metal surface...
---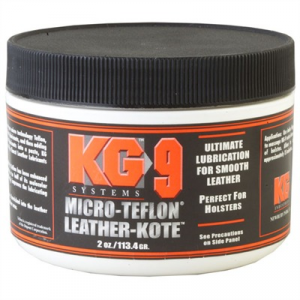 Micro-Teflon, silicon-lubricant paste protects leather and reduces friction to make it fast and easy to go from holstered to drawn. Paste consistency makes little mess and burnishes into the leather easily for an attractive, durable finish. Mfg: Kg Products...
---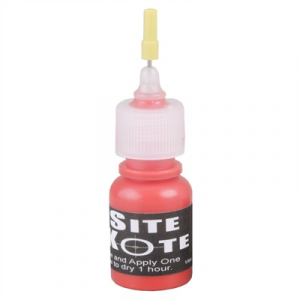 High-pigment sight paints allow the iron sight shooter to add, change or touch-up sight colors in as little as 60 minutes. Greatly improves sight acquisition, shooter focus, and helps shooters tailor their sights for competition, hunting or self defense....
---
5 inch tall action figures. Positionable with movable joints. Includes exclusive metallic Goldar figure. Authorized Bandai set.
---
Contains 8.3 ounces of bubble fluid. Non-toxic & bio-degradable. Imported from Germany.
---
HRB Professional LiPo Battery:1pcs 6s 22.2v 5000mah 50c lipo battery with one years warranty and friendly customer service.. Quickly Recharged, long cycle life (150 times minimum), up to 200Wh/kg energy density. Capacity:5000mAh,Cells : 6S, Voltage:...
---
Four packs of twenty-five size 6 diapers for babies 35+ lbs (16+ kg). Soft, stretchy sides for a snug and secure fit. If your baby is between sizes, consider sizing up. Leakage protection for up to 12 hours. Gentle on skin, offers softness and breathability....
---
Remifemin menopause relief* Clinically Proven to Reduce Menopause Symptoms: Hot Flashes*, Night Sweats*, Mood Swings*, Irritability*, Related Occasional Sleeplessness*, Estrogen-Free, so it is Ideal for women choosing not to take estrogen -- alternative...
---