Brand A-Z
Kick Eez (1 to 11 of 11)
---
---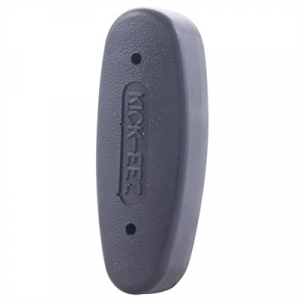 Sorbothane rubber gives smaller shooters freedom from sore shoulders and pain. Junior size compliments and installs more easily on youth or smaller rifles and shotguns, and stocks that have been shortened. Black base with leather grain textured face....
---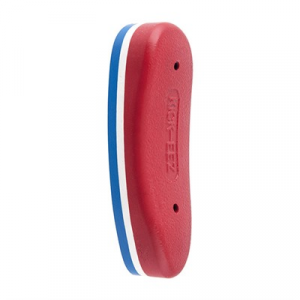 KICK-EEZ is proud to announce the release of its newest recoil pad, the KICK-EEZ Patriot Pad. The Patriot Pad is a red, white and blue recoil pad made of solid Sorbothane, the same as all their recoil pads. The Patriot Pad was created to honor our Veterans...
---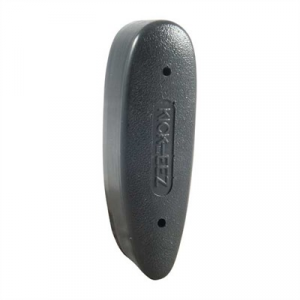 Drop-in replacement buttpad with outstanding recoil absorption properties reduces felt recoil by as much as 90%. Minimizes flinch for fast, accurate follow up shots and no "day after" shoulder pain. These pads are pre-shaped to fit the factory stock contours...
---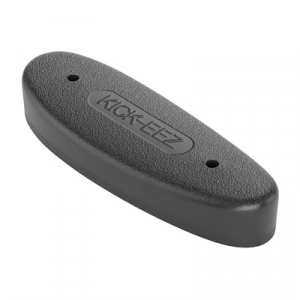 These pads don't just slow recoil down, they actually cut the kick dramatically by absorbing it! Made from soft, springy, Sorbothane, they end next-day-hurt, tame large caliber flinch and allow recoil-sensitive shooters to shoot in comfort. Won't ever...
---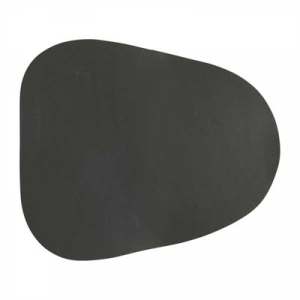 Peel and stick to any cheekpiece and put an end to feeling beat up and sore the day after shooting. Genuine, Sorbothane(R), recoil absorbing rubber is pre-cut with an adhesive back to fit quickly on hard-kicking shotguns or rifles. Three thicknesses allow...
---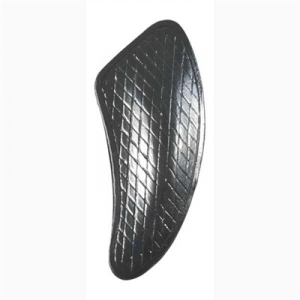 Fills the hollow of the hand with a cushion of soft, recoil-absorbing Sorbothane rubber to ease finger and hand cramps and shooter fatigue. Additional support helps make any rifle or shotgun more comfortable to shoot; improves control. Installs easily...
---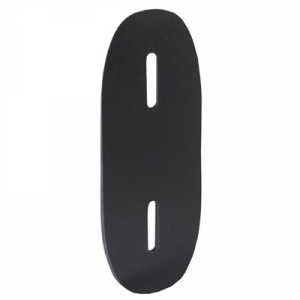 Tapered spacers provide positive or negative pitch angle. Easily finished polymer material blends well with stocks and recoil pads. Pre-drilled, oblong slot adapts to most hole spacings. Mfg: Kick-Eez SPECS: Black polymer. 2.2" (5.6cm) wide. 5.8" (14.7cm)...
---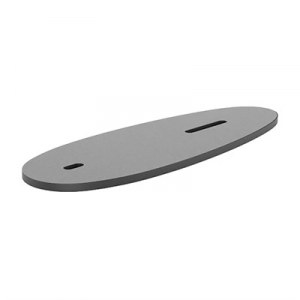 Fashioned from durable black polymer, these spacers sand and polish to a high quality finish. Slotted mounting holes make it easy to match most screw locations for ease of fitting. Three spacer sizes allow custom tailoring for length of pull. Adds a nice...
---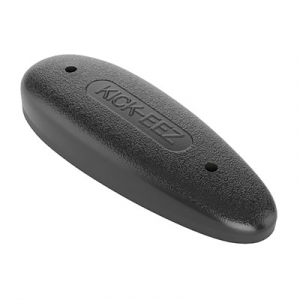 Shock-absorbing Sorbothane really soaks up recoil. Features a tapered toe for a snug fit that does not dig into your shoulder. The heel features a round contour that lets you bring the gun up fast and easy, without grabbing your clothes. Provides repeatable,...
---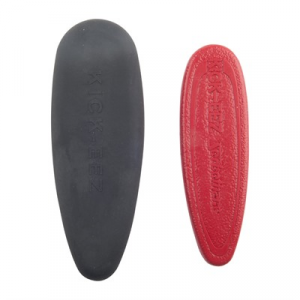 SNAP ON PAD W/ 1/4" SORBOTHANE INSERT Mfg: Kick-Eez
---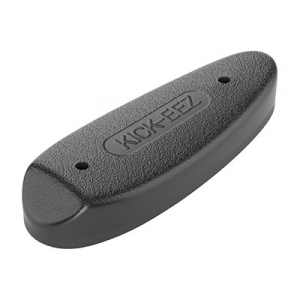 Functional, diagonal cut at the heel won't catch on clothing so it's easier and faster to shoulder when you're shooting your favorite sporting clays course. Made from exclusive Sorbothane material that's soft and springy to soak up recoil force and prevent...
---