Brand A-Z
Knock Knock (1 to 9 of 9)
---
---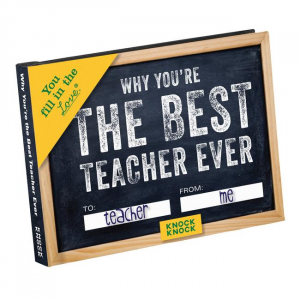 Simply fill in the blanks of this diminutive volume and voil: it becomes a personalized gift your favorite person will read again and again.
---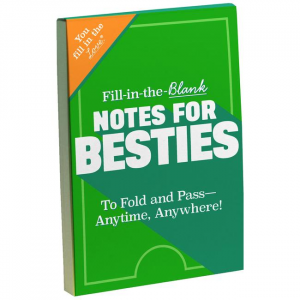 Fill in the Love Notes offer a practically effort-free way to make someones day. 5.75 x 4 inches; 48 sheets
---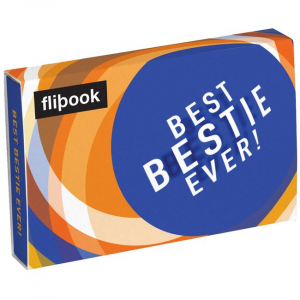 Our playful take on this old-school classic combines witty well wishes with colorful animation that seems to pop right off the page. Obviously, its a flippin great way to tell someone theyre the best.
---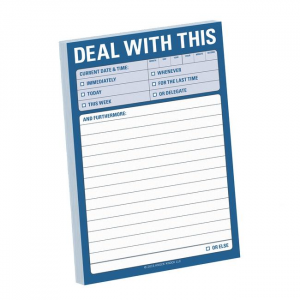 Small sticky notes are great for brief missives, but sometimes youve got a little (or a lot) more to say. Enter the newest addition to Knock Knock's sticky family. Its kind of a great big deal.
---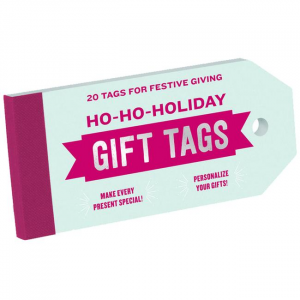 Holiday Ribbon Gift Tags answer the pressing holiday questions Who the heck is this gift for? as well as Who the heck is it from? Plus, they make every present seem special (even if its just a regift).
---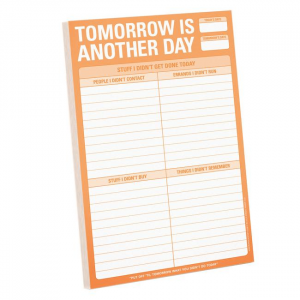 6 x 9 inches, 60 sheets; magnet on back
---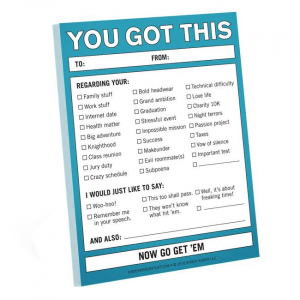 4 x 5.25 inches, 50 sheets
---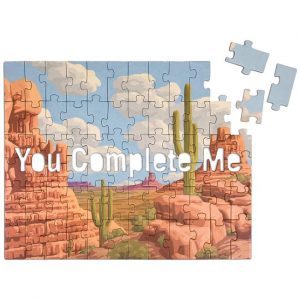 Once the outer sleeve of this jigsaw puzzle is removed, the lucky recipient sees a messagecut into the puzzle itselfis only revealed after the pieces are assembled. Its a real conversation piece.
---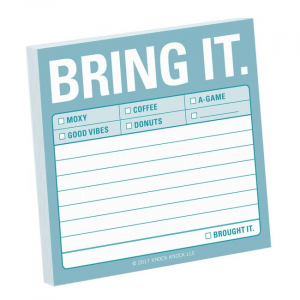 No matter your notation needs, ensure that even the smallest stuff gets noticed with Keep It Simple Stickiesjust as colorful and witty as all your brilliant (or mundane) thoughts.
---
HIGH-QUALITY STAINLESS STEEL and high quality silicone makes the knock out box durable and reliable. No matter how hard you knock, this coffee grounds container will serve its purpose to collect you used coffee grounds.. NON SLIP & EASY CLEANING: The...
---
Organize those bits and slips of paper once and for all. Includes themed pad, accordion pockets, adhesive tab labels, and pen; 4 x 7.25-inches with an elastic band. Receipt Catchers will help you manage the Benjamin's (or Hamilton's) you drop on any given...
---
IMPROVES FOOT FUNCTION- For feet that turn inward or outward. Perfect for bow-leg/knock-knee leg correction, pronation and supination applications. Properly positions & stabilizes heels to relieve excess pressure on feet, ankles, knees & back. Also helpful...
---
Garment washed for softness. Slight waist shape, rib at the neck and self-fabric taping from shoulder to shoulder. Printed graphic.
---
Equipped with high-quality, polarized lenses, these unisex sunglasses help reduce glare, making them the perfect choice for everything outdoors. Hidden spring hinges provide for an accommodating and flexible fit, great for medium to larger face shapes....
---