Brand A-Z
Laserlyte (1 to 6 of 6)
---
---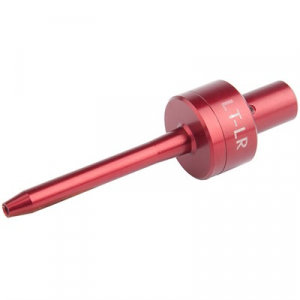 This new laser trainer fits .22 caliber weapons by mounting in the barrel and has a sound activated switch showing bullet impact with a laser dot. Every time your hammer or striker fires the small laser dot will flash for 100 milliseconds simulating bullet...
---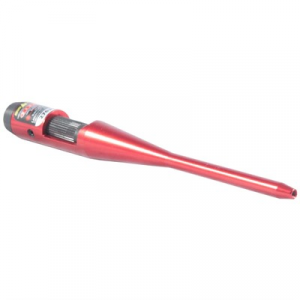 Projects a bright red laser dot so you can set scopes, red dots, or iron sights quickly and easily. Cone-shaped spud and interchangeable inserts automatically center the laser unit in the bore of any .22 to .50 caliber gun with a 4" or longer barrel...
---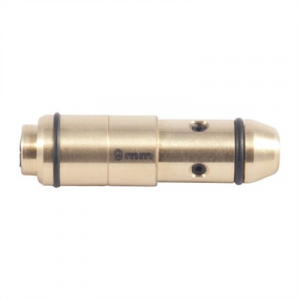 Helps you train without going to the range or burning up ammo. Simply insert the laser training cartridge unit into the chamber like an ordinary cartridge. When you pull the trigger, the firing pin activates a switch that turns on the bright red laser...
---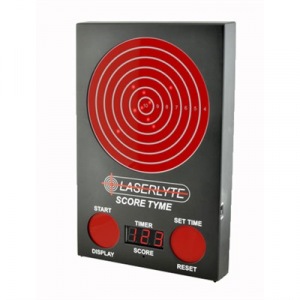 147 LEDs to show your shot It scores your shots 4-10 points It has 3 timer speeds to challenge friends Double the target size areas 3 digit LED display Mfg: Laserlyte SPECS: Activation: All LaserLyte Laser Trainers, Batteries: 3 x AA, Battery...
---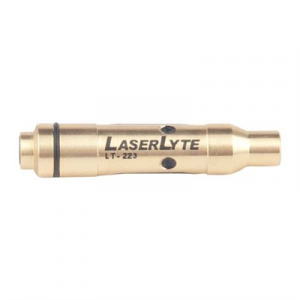 The LT-223 fits inside the cartridge chamber and features a firing-pin activated switch that indicates bullet impact with a bright red laser dot. A built-in snap cap protects the firing pin and O-rings hold the laser accurately in place allowing for repeated...
---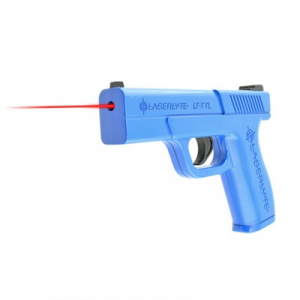 Familiar balance and weight 5.5 lb trigger pull Realistic take up and break Integrated Laser Mfg: Laserlyte SPECS: LT-TT85-Activation: Trigger activated, Laser Module: 650 NM, 5MW, Class IIIA, Batteries: 3 x A76, Battery Life: 50,000 shots,...
---