Brand A-Z
Law Enforcement Targets Inc. (1 to 1 of 1)
---
---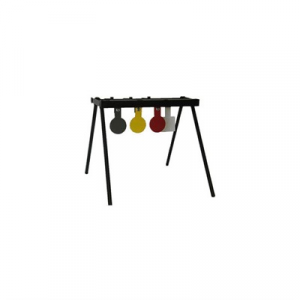 5" high velocity 500 Brinell steel plates Hit colored circle plates they lock in the up position. To release strike the square white plate Requires .38 caliber or higher ammunition 30 inches tall. Mfg: Law Enforcement Targets, Inc.
---
Contrasting colored front sight ring for even faster focus. Quick and accurate u-notch design. Angled rear sight edge for emergency one-hand Operation. Provides ultimate reliability, accuracy, and brightness.
---
Used Book in Good Condition.
---
10% OC Pepper Formula - Oleoresin Capsicum is a natually ocurring substance, derived from hot peppers. UV Dye - leaves an invisible marker on a target, which may help law-enforcement identify an attacker. Stream spray pattern, with upto 10-foot range....
---
CUTTING-EDGE PRE-WORKOUT BLEND: ATP Enhancer Overload is the perfect pre-workout energy solution, formulated to support ATP's production for peak power output, maximizing your body's energy production, and sustaining energy and alertness for a more gradual...
---