Brand A-Z
Lee Shaver (1 to 3 of 3)
---
---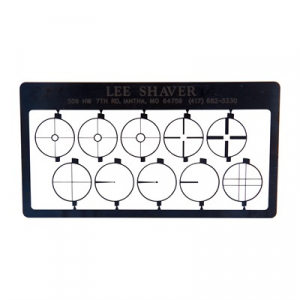 Developed specifically for silhouette shooters using popular globe front sights. Thinner, more versatile crosshairs, posts and apertures do away with thick, bulky insert; won't hide that 500 meter ram or tiny "black" you need to hit. Mfg: Lee Shaver
---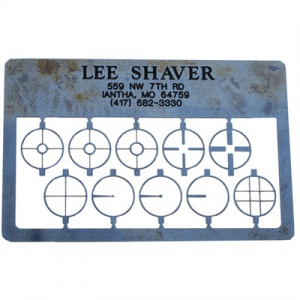 Developed specifically for silhouette shooters using popular globe front sights. Thinner, more versatile crosshairs, posts and apertures do away with thick, bulky insert; won't hide that 500 meter ram or tiny "black" you need to hit. Mfg: Lee Shaver
---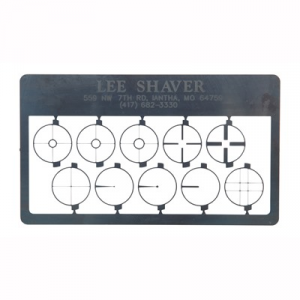 Developed specifically for silhouette shooters using popular globe front sights. Thinner, more versatile crosshairs, posts and apertures do away with thick, bulky insert; won't hide that 500 meter ram or tiny "black" you need to hit. Mfg: Lee Shaver
---
Perfect for any man desiring a classic shave from a double edge. Forged with today's shaving technology and the finest stainless steel. The Dorco Prime is a tribute to shaving's past while ushering in modern advances in razor blade manufacturing. Dorco...
---
20 blades.. Made of laminated steel to prevent rusting.. Clean after each use.
---
Fabric Shaver - Clothes Shaver - Features: Brand new and high quality. Battery Operated Lint Remover,Longevity life time and durable. It can revitalize fabric quickly, easily and cost effectively. Fabric Shaver - Clothes Shaver - Compact in size and portable,easy...
---
Zeepk Barber Razor / Straight Edge Razor Changeable blades provides you the closest shave possible. Omega Shaving Brush Pure Bristle. Omega Shaving Cream. 100 Derby Blades Stainless steel Platinum.
---
Diane Stainless Steel Straight Edge Folding Barber Razor with 3 Interchangeable Guards and 5 Persona. Exchangeable blade allows to remove dull blade with sharp blade. Ship from USA , Arrive 5-14 days. 3 interchangeable guards for different hair look!....
---