Brand A-Z
Lee Shaver (1 to 3 of 3)
---
---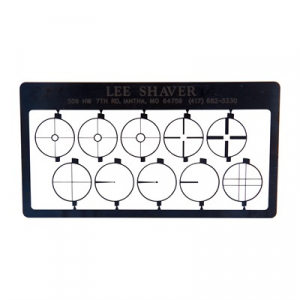 Developed specifically for silhouette shooters using popular globe front sights. Thinner, more versatile crosshairs, posts and apertures do away with thick, bulky insert; won't hide that 500 meter ram or tiny "black" you need to hit. Mfg: Lee Shaver
---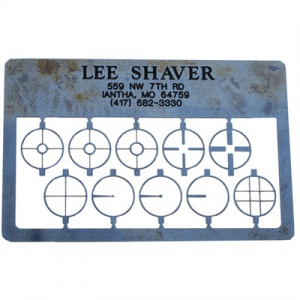 Developed specifically for silhouette shooters using popular globe front sights. Thinner, more versatile crosshairs, posts and apertures do away with thick, bulky insert; won't hide that 500 meter ram or tiny "black" you need to hit. Mfg: Lee Shaver
---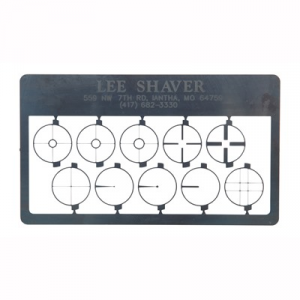 Developed specifically for silhouette shooters using popular globe front sights. Thinner, more versatile crosshairs, posts and apertures do away with thick, bulky insert; won't hide that 500 meter ram or tiny "black" you need to hit. Mfg: Lee Shaver
---
Perfect for any man desiring a classic shave from a double edge. Forged with today's shaving technology and the finest stainless steel. The Dorco Prime is a tribute to shaving's past while ushering in modern advances in razor blade manufacturing. Dorco...
---
20 blades.. Made of laminated steel to prevent rusting.. Clean after each use.
---
World's First Six Blade + Trimmer - Tests prove higher blade counts deliver a closer, less irritating shave.. Patented Angulated Blade Platform - Seamless blade construction leaves fewer obstacles for debris accumulation. Patented Common Docking System...
---
Ship from USA , Arrive 5-10 days. Up for fixed price are new iGaging 12" premium straight edges.. These straight edges have hardened, satin chrome finished blades that are ground and lapped for straightness and pallalelism and have true right angle on...
---
Blade material: Steel.. Handle material: Wooden + Steel.. Width of blade: 1.5 cm (0.59").. Thickness of blade: 0.3 cm (0.12"). Fold Razor Length: 12.7 cm (5.00").. For safe reason the razor is not sharp enough. You need to sharpen it before use, thank...
---