Brand A-Z
Lifeproof (1 to 12 of 12)
---
--- Your LifeProof Belt Clip for your iPhone 4/4S Case lets you take your iPhone into the boardroom out to the streets onto the work site and across mountain trails. Lightweight honeycomb construction with premium high-impact materials for optimal strength...
--- Throw away that plastic bag! With the LifeProof Bike and Bar Mount for your iPhone 4/4S Case you will be able to bring your mobile device on that biking adventure in any weather conditions. Designed for both pedal bikes and Motorbikes the LifeProof Bike...
---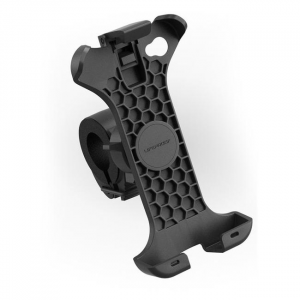 The LifeProof Bike & Bar Mount for your iPhone 4/4s, or 5 Case lets you to hit the road, track or trail with your iPhone 5 along for the ride. By keeping your GPS, camera, performance trackers, training apps, music and communications front and center,...
---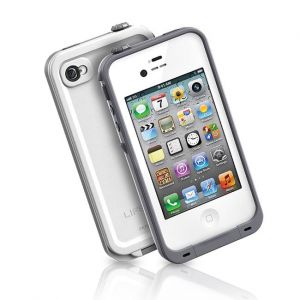 The LifeProof case for the iPhone 4/4s gives you the freedom to make your iPhone your constant companion so get your case on and Let's Go! Protection: Protects against everyday hazards full IP-68 rating against water and dust, and designed to Military...
--- Whether you play in water, snow, rain or dirt, stay in touch and capture every experience with the waterproof, dirt-proof, snow-proof and drop-proof LifeProof Fre case for iPhone(R) 7.
--- When your adventures take you into the water, rain, snow and dirt, bring along the LifeProof Fre case for your iPhone(R) 7 Plus to confidently capture your experiences and stay connected.
--- Meet the next big thing for the next big thing - LifeProof fre for Galaxy S4. Your Galaxy S4 is smart for a smartphone so the smart thing to do is protect it from the daily hazards and mishaps it faces each day. And the smart choice for protection is...
--- Connect your LifeProof case to your iPhone(r) dock without having to take the phone out of its protective case.
--- The LifeActiv Armband secures your smartphone to your arm, so you can comfortably tote your tunes, trackers and fitness data while you train.
--- Your social feeds demand new posts, and the LifeProof Nuud for the iPhone(R) 7 has a screenless design that lets you pick, edit and share with zero interference.
--- Whether you're swimming the Pacific, cycling the Pyrenees, skiing Whistler or just skating to work, your screenless LifeProof Nuud for iPhone(R) 7 Plus is up for any adventure.
--- Freedom to roam your Galaxy Go where no Galaxy has gone before! The LifeProof nuud for Samsung Galaxy S4 case defends your Galaxy against drops dirt splashes and submersion. Then it takes protection and usability out of this world. Delivering full access...
---