Brand A-Z
Luxo Lamp Corp (1 to 1 of 1)
---
---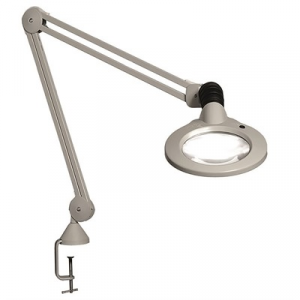 Serves double-duty as an illuminated magnifier and as a shadow-free fluorescent bench light. 5" diameter, ground and polished, optical glass, magnifying lens set in the center of the all-metal, doughnut-shaped, lamp head. Suspended on 45" long, internal...
---
MODERN TABLE LAMP: Designed for the sports fanatic and infused with modern flair, this desk lamp is the perfect accessory for your child. It expresses their passion for sports, all with refined taste. BEAUTIFUL CRAFTSMANSHIP: Lamp with on/off switch is...
---
JUMBO SIZE VIEW - 4.3 inches extra large OPTICAL-GRADE scratch-resistant acrylic glass lens enlarges 200% for ultimate clarity and distortion-free view. Built-in 1 inch auxiliary lens with 4X magnification for detailed needs. This lamp is perfect for...
---
Touch Control: red, green, blue, yellow, cyan, purple, white, color changing. can fixed one color or 7 color gradual changing.. Durable base in which there are 10 LED beads, powered by 3-AA batteries or 5V USB Cable connected to PC or your home adaptor.....
---
---
---