Brand A-Z
M Pro 7 (1 to 7 of 7)
---
---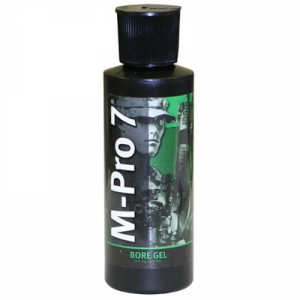 All of the carbon-breaking, copper-stripping power of M-Pro 7 Gun Cleaner in a heavy-bodied gel that clings to interior bore surfaces for a superior cleaning action in less time. Great for soaking carbon and lead deposits loose from revolver cylinder...
---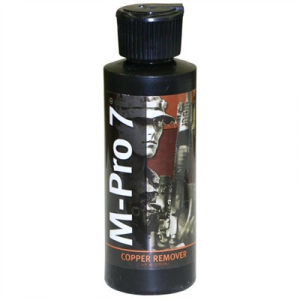 Ammonia-free formula works fast to dissolve and strip out stubborn copper fouling caused by high-velocity, copper-jacketed bullets used in varmint, tactical, and competition guns. Helps restore accuracy to neglected bores and conditions the steel to reduce...
---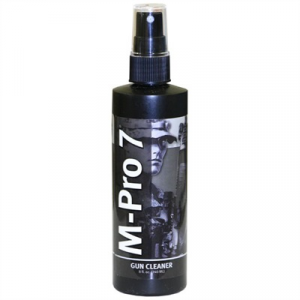 Gets gun bores squeaky clean and shining but is harmless to all metal surfaces, including titanium, aluminum and stainless steel. Actually breaks down carbon so copper and lead fouling float free; completely odorless, non-flammable, non-toxic, biodegradable...
---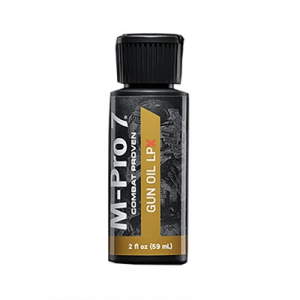 Next-generation formula provides superior lubrication and corrosion protection for advanced military and law enforcement weapons used in extreme operating environments. Produces a thin, long-lasting protective film that repels dust, dirt, and moisture,...
---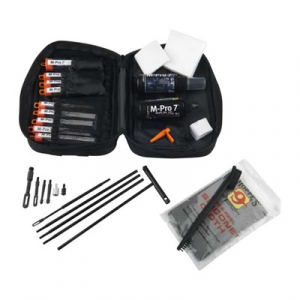 Contains everything you need to clean any weapon from .22 caliber to a 12 gauge shotgun, packed in convenient, zippered 9" x 6" x 2" case. You get a "T" handle cleaning rod, 2 oz. bottles of M-Pro 7 Gun Cleaner and Gun Oil LPX, a Hoppe's silicone-impregnated...
---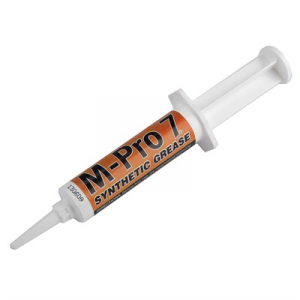 M-Pro7 Synthetic Grease has been specifically formulated for advanced military and law enforcement style handheld and crew served weaponry used in extreme environments. It combines some of the finest synthetic base oils coupled with the latest corrosion...
---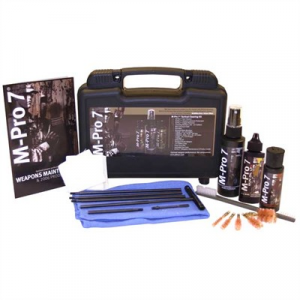 Use the same combat-tested cleaning system on your personal weapons that the United States Armed Forces use for machine guns, grenade launchers, and even the complex weapon systems of the F-16 fighter jet - all in a compact, rugged, hardshell pack. You...
---